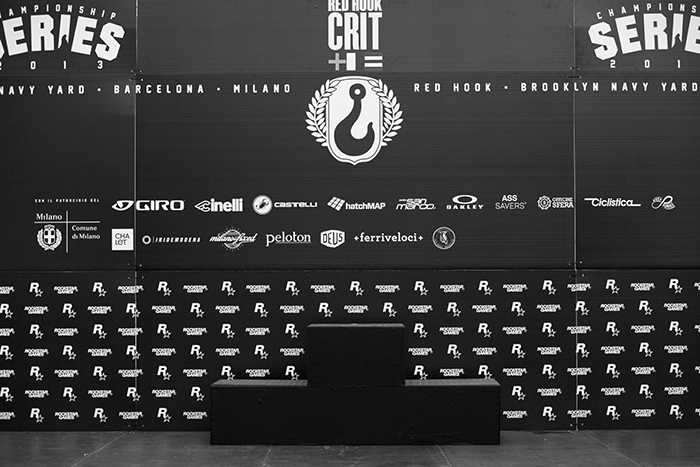 As the 2013 Red Hook Criterium series draws to a close, we are back on the ground in California, back to work and school. Before offering a recap of Milano, I would like to share the journey that led up to the last stage of the series. In 2013 the RHC doubled in size, adding a second race in New York, and for the first time the series traveled to Barcelona. Early in the season, I committed to the team that I would find a way to get them to all four events if they could afford to take time away from work and school to see the series through. As many of our readers already know, we are a very small brand, so planning an international racing campaign is not something we have produced in this depth before. With one foot in front of the other, we embarked on this journey. In the Red Hook opener, Walton placed himself on the podium in 3rd place. Then it was Kyle taking 2nd in Brooklyn, and Rainier with a 3rd place finish in Barcelona. They illustrated that the entire team is strong enough to be a force in this series, with Chas working for the group, making these podiums possible.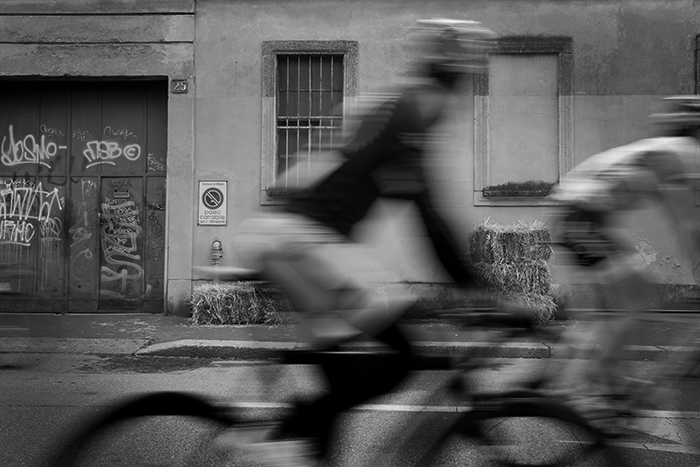 Going into these races you have a team strategy and hope to adhere to it. However, there are other variables that can change the direction while in the field. Crashes, mechanicals, illness, and training conflicts due to job and school obligations have all shown face this season. Throughout, team members step up, and collectively get the team on the podium. This alone is remarkable. If we sought out athletes outside of our group of friends, outside of San Francisco, and bought a dream team, that path would be "easy". The fact that our friends rose to the challenge of being some of the top racers in this new arena is astonishing in its own right.
Going into Milano, Kyle was in second position for the series, having finished all three races strong with podiums in both Brooklyn and Barcelona. Only a few points separated his brother Evan who sat in 3rd. Going into the first race, you have a decent grasp of who the top five can be. The geography reflects who registers for these events. Americans have over 50% of the slots within the races in the states. Barcelona was well represented with racers from all over Europe. While Milano hosted the majority on their home turf. By traveling to all of the races, you see many of the same top field, as well as a few wild cards in each city. This is an incredibly small world in the big picture and throughout each event you stoke old friendships and make new ones at every stop.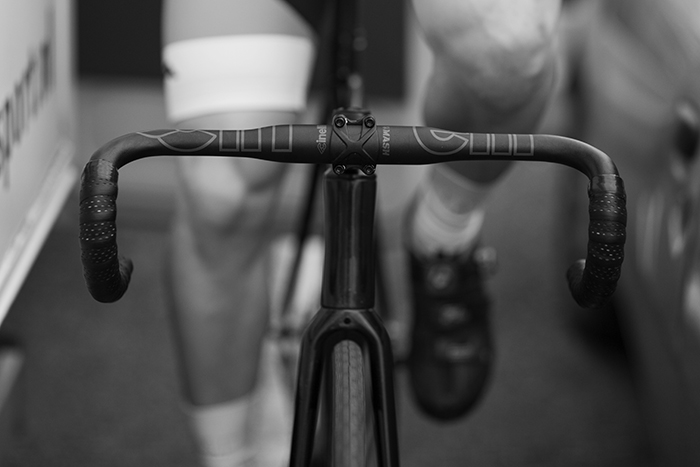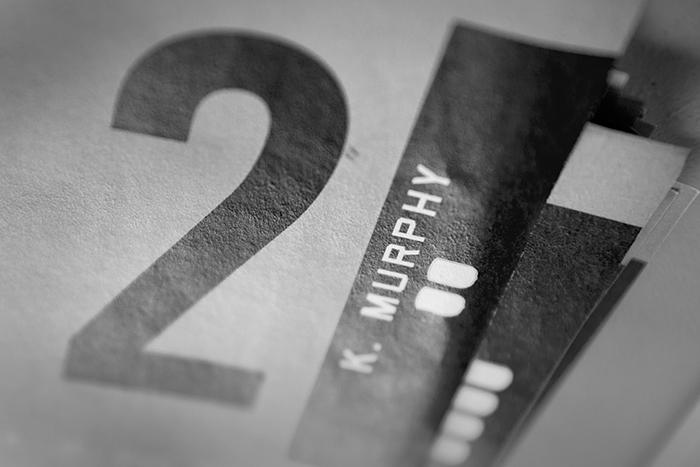 Kyle and Evan went into the last race in the series as brothers and number 2 and 3 for the series.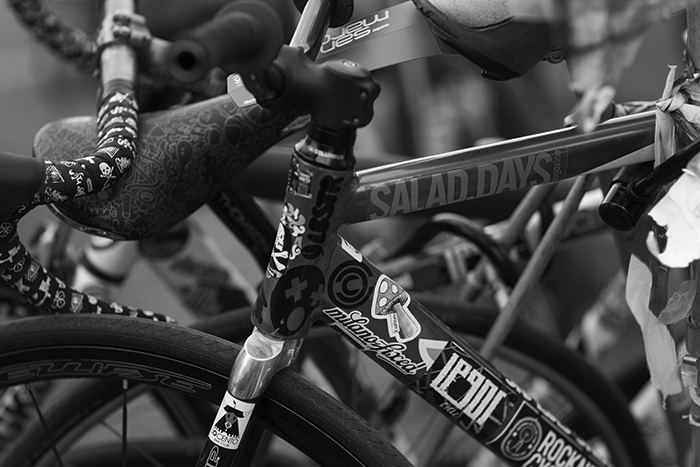 Street bikes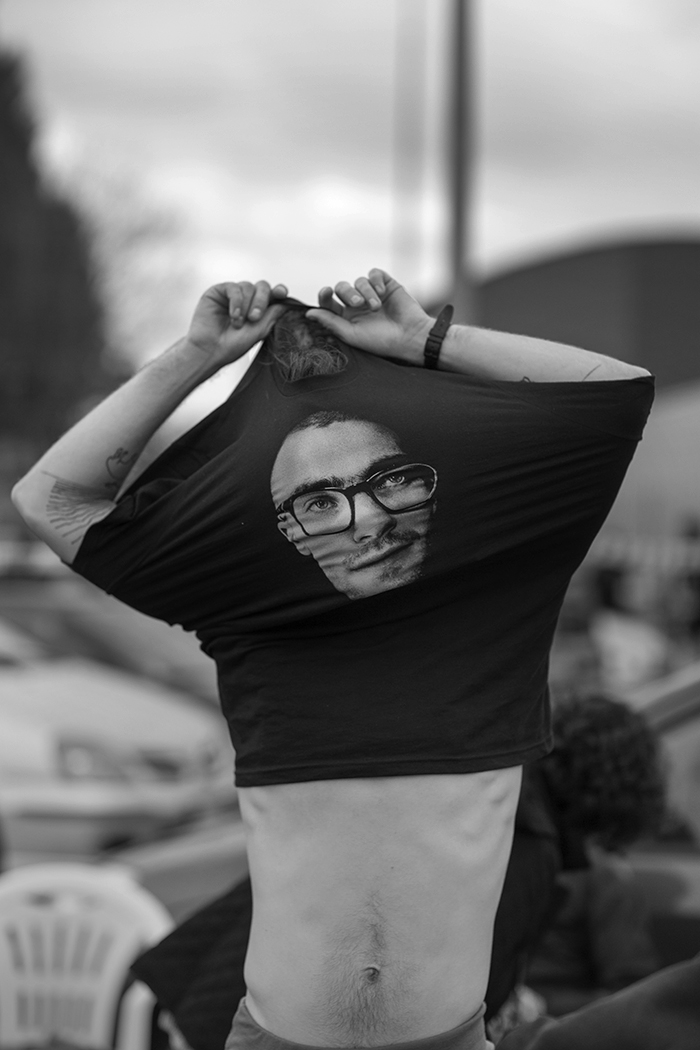 Walton was well represented in the pits. Evan might have his Halloween costume locked down.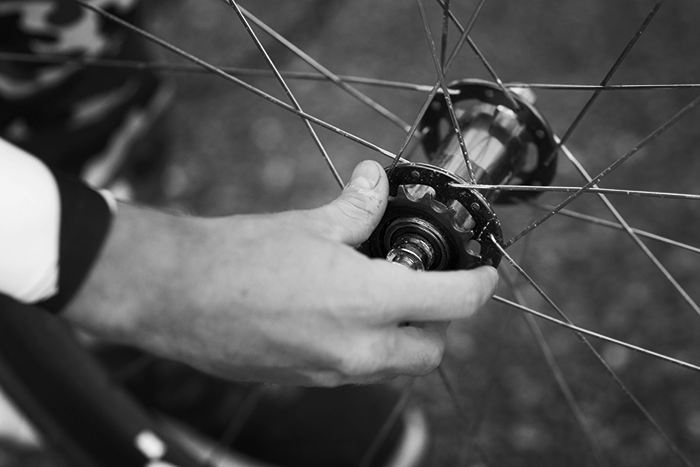 This course was less technical then past races, so many riders had the chance to gear up.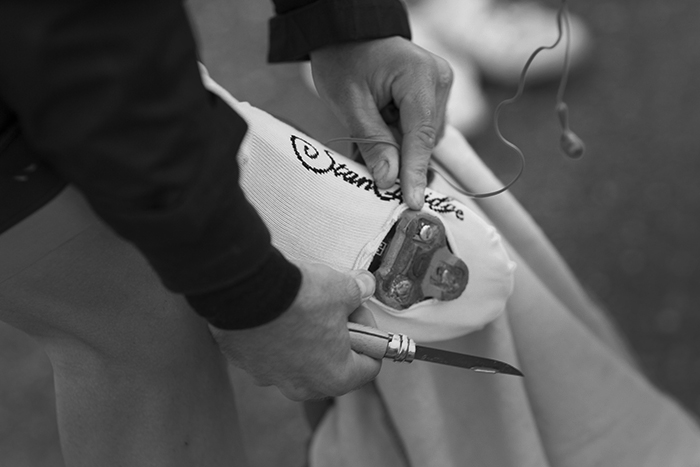 It was a cold, wet week and racers prepared for the chance of rain on this night.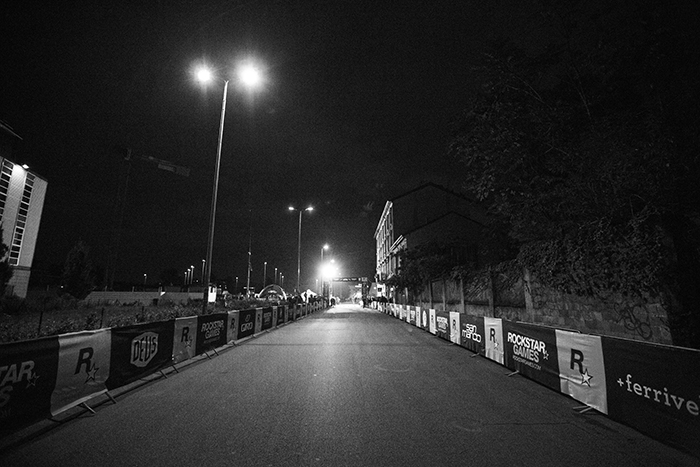 The storm from the night before knocked out power to large sections of street lights that would have allowed for a well-lit lap. It would quickly become a problem, with a solution born from the first Red Hook events ever raced.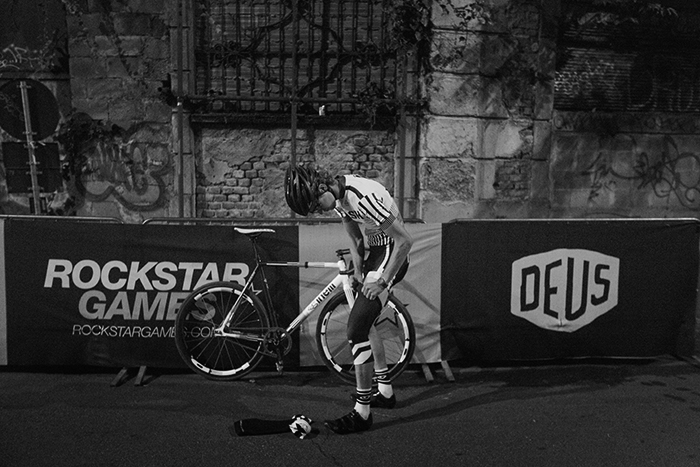 With four groups of qualifiers, three were raced in daylight. As night fell, the apparent problems became more present. The entire back section was pitch black, and with the outage, the timer would not kick the lights on until after the race was finished. The last group qualifier was delayed first by the power outage, then again with a crash.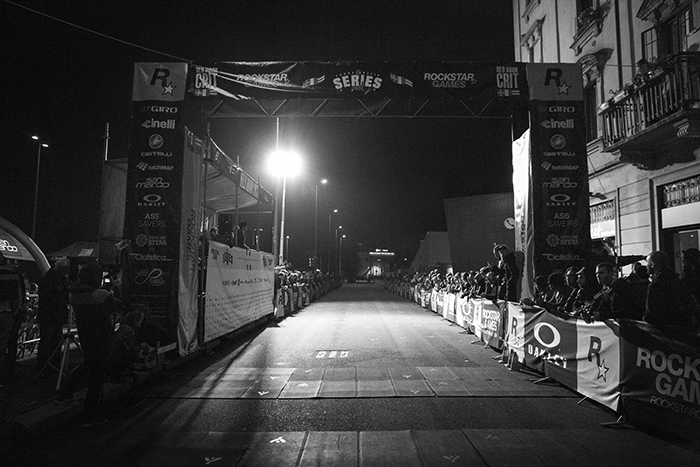 By lining the back section with car headlights, the race would go on as planned.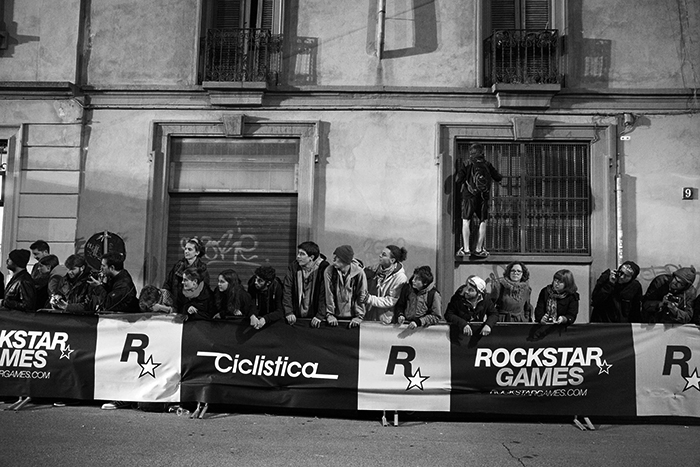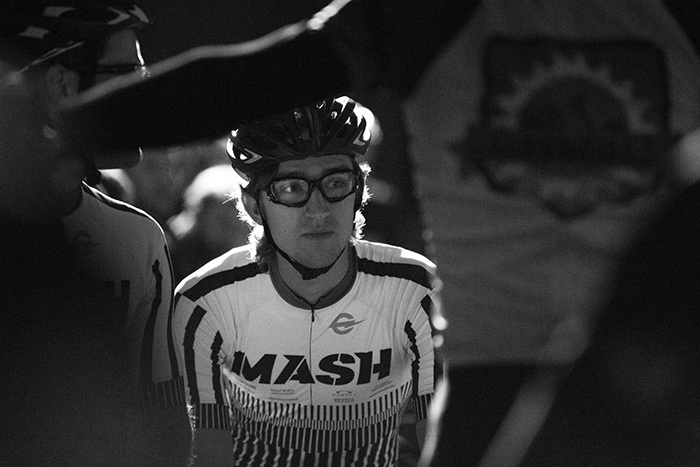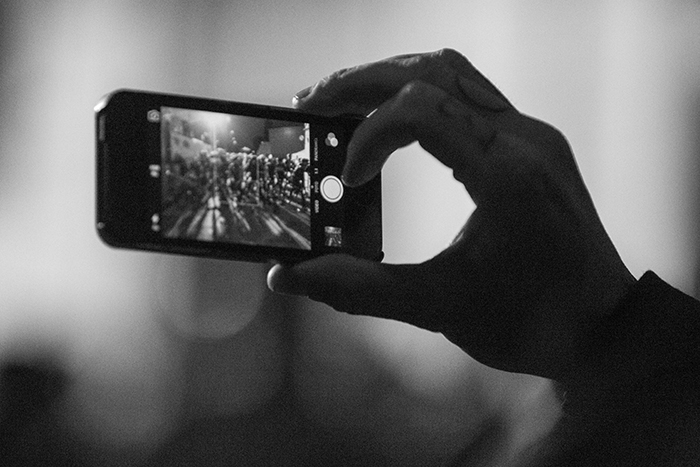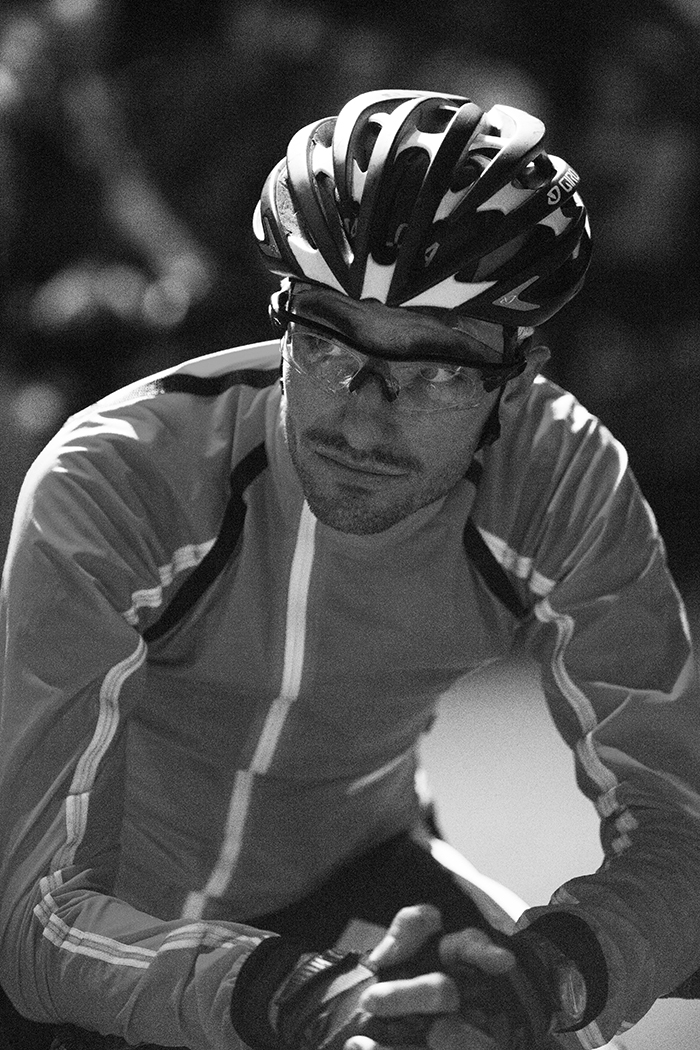 Our team had a difficult time setting a fast lap time, resulting in row four and five grid positions for the main event.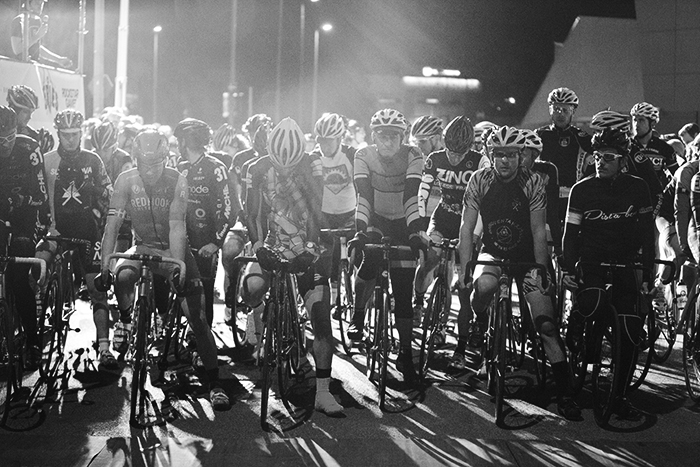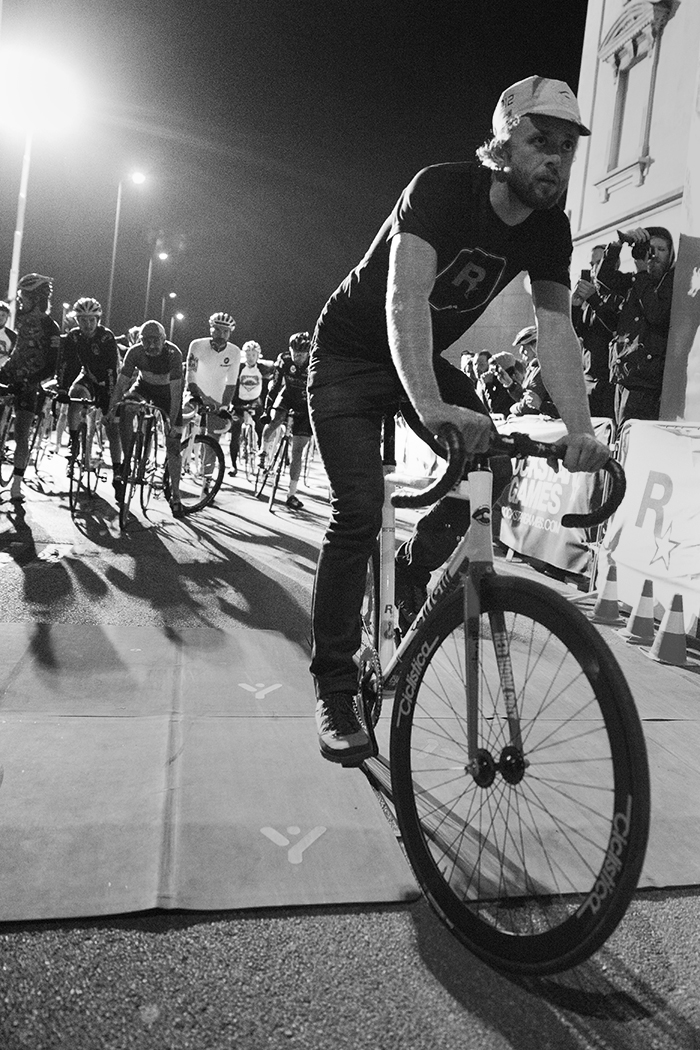 David led out a neutral lap, looping riders through the now car-lit sections. Then it was time to line up.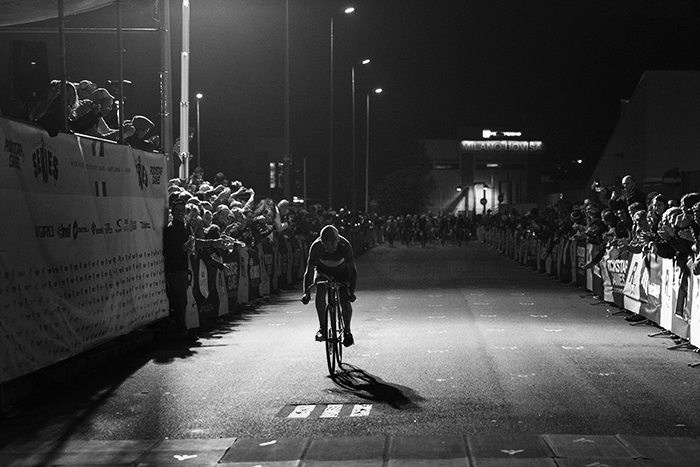 One generation rings in the next.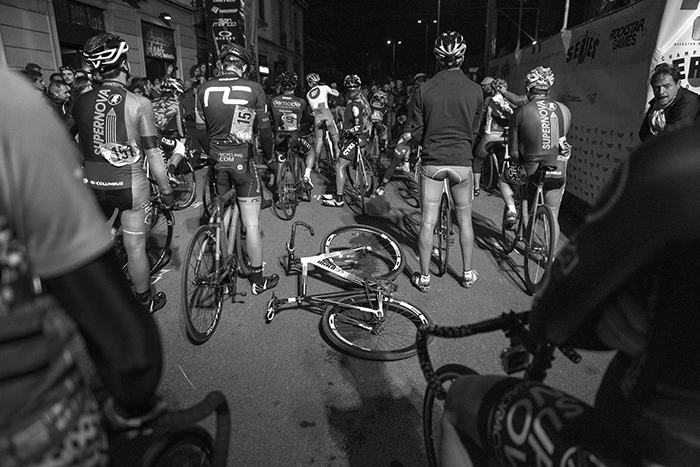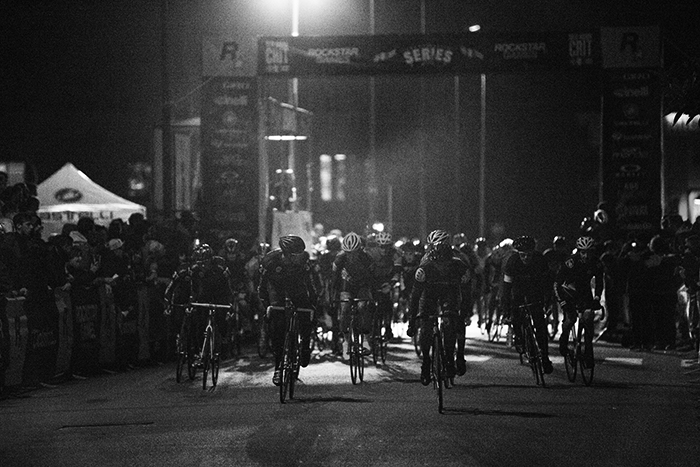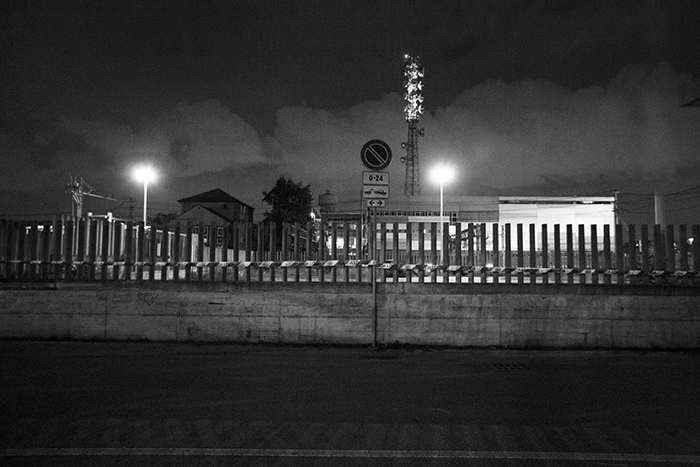 Hard left in the dark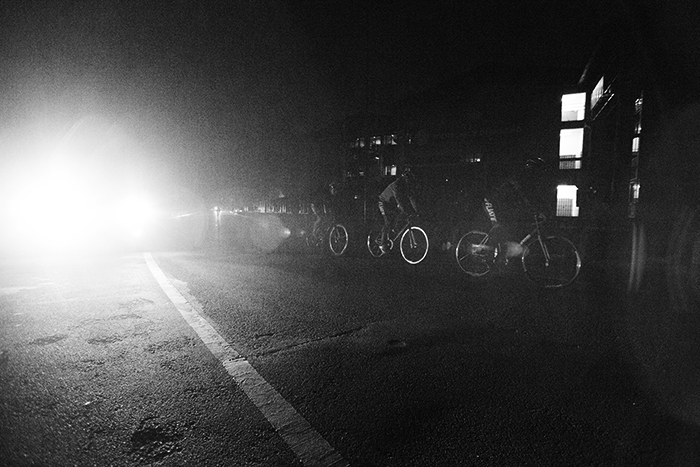 Just like in the original Red Hook events, spectators were called up to light the course with car lights. This made for back-lit corners, long shadows, and dark straightaways.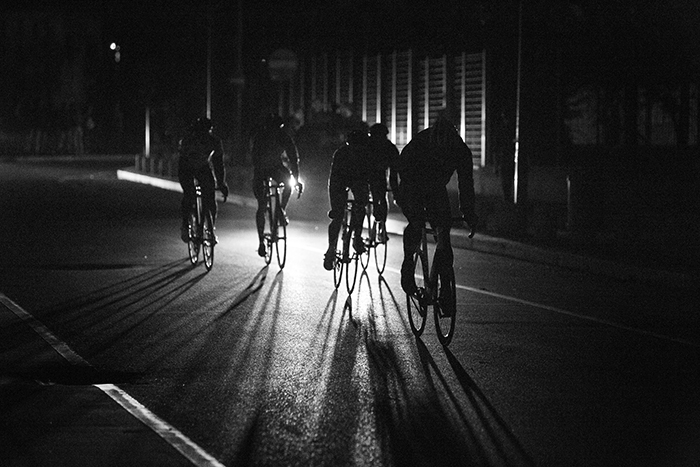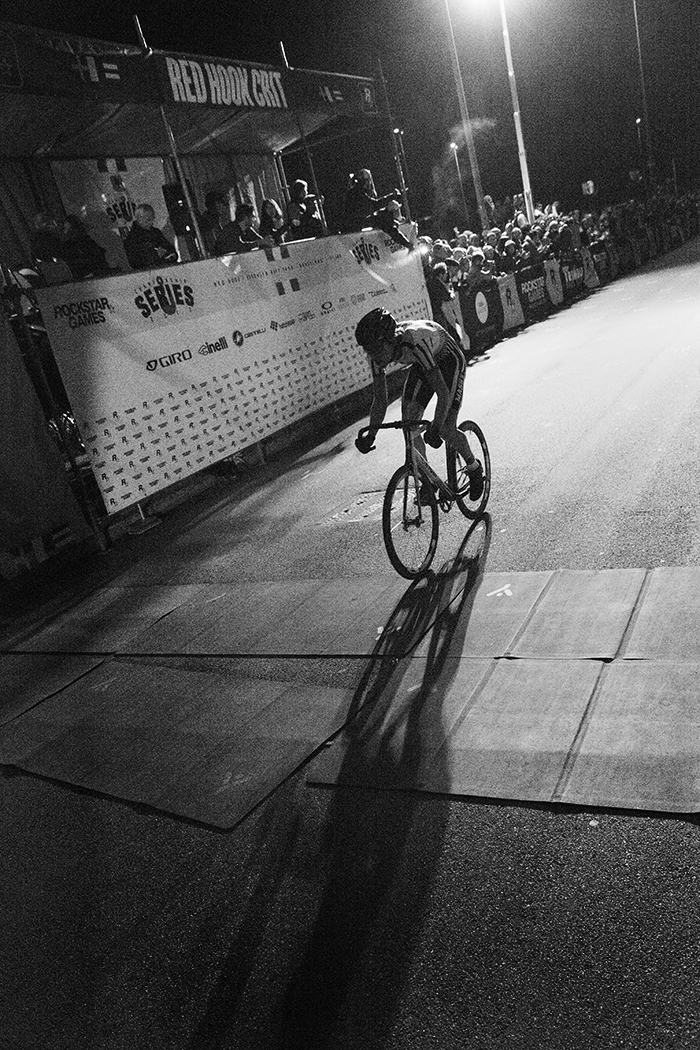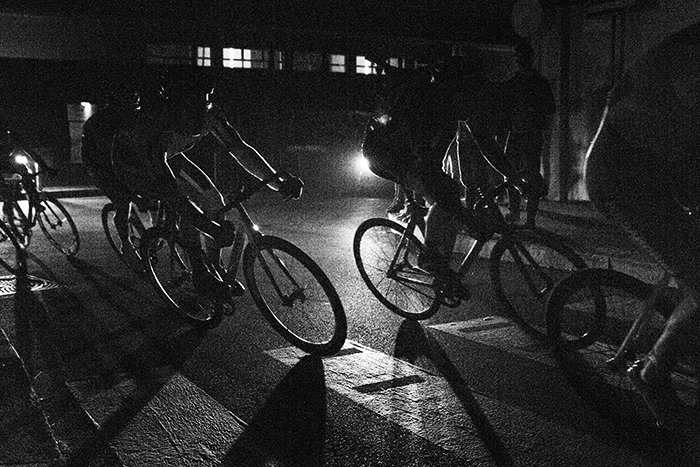 Rainier coming through the chicane. He landed in Milano with a ruff cold/cough and was not able to shake it by race day.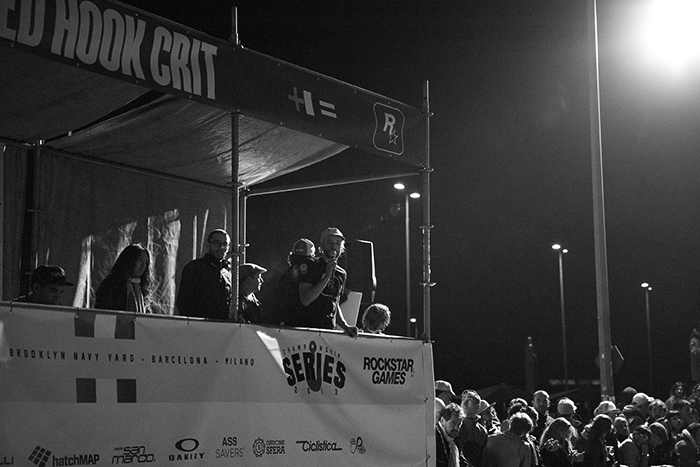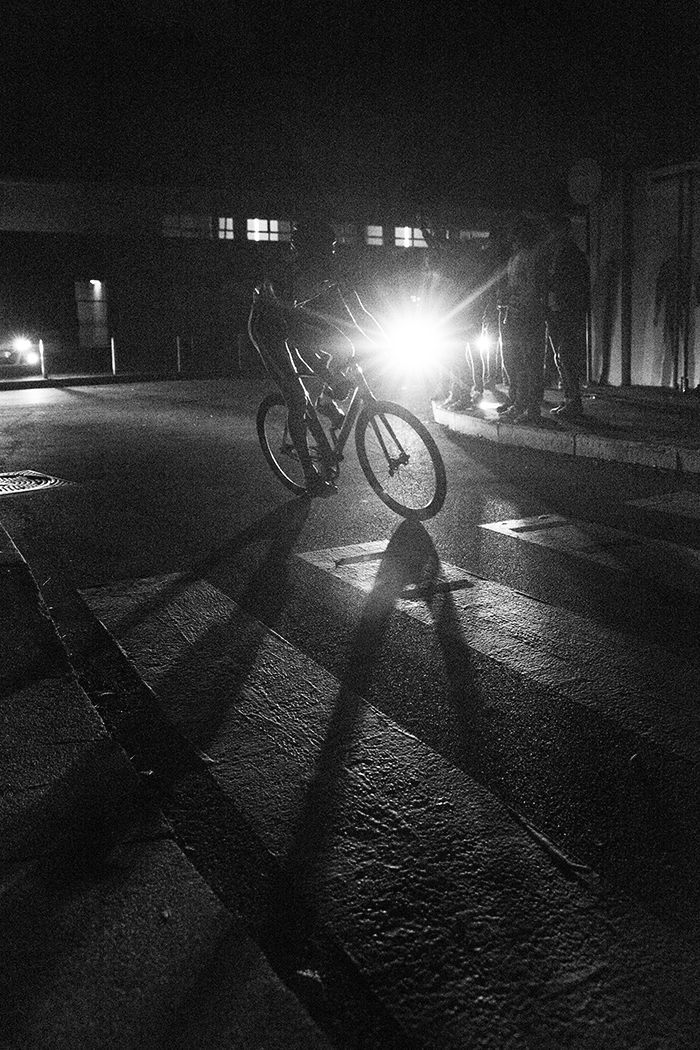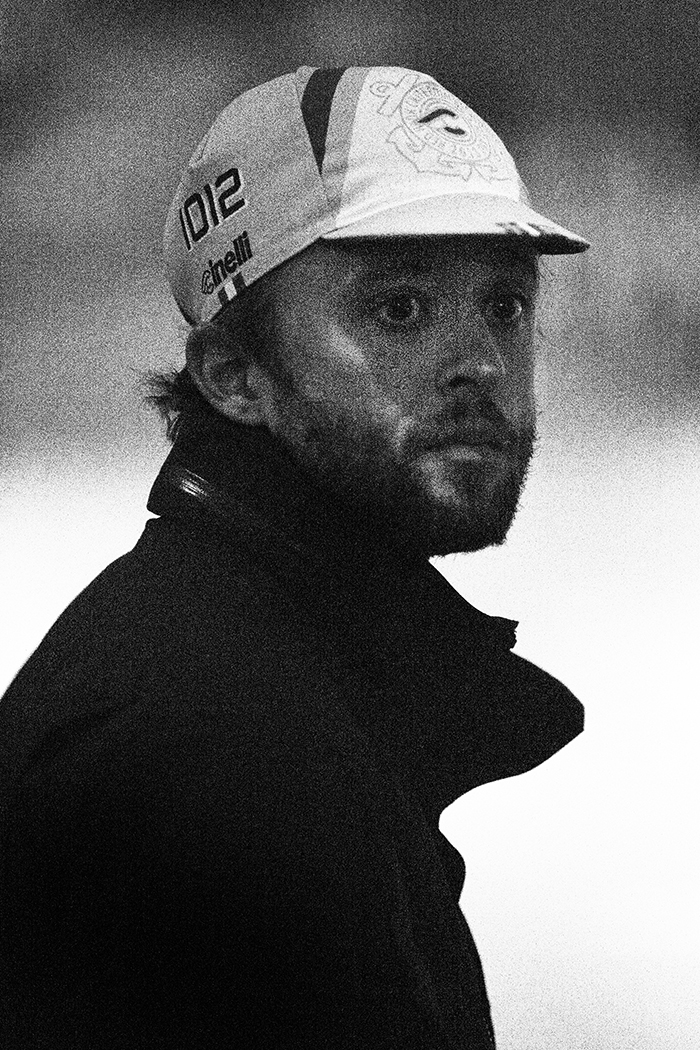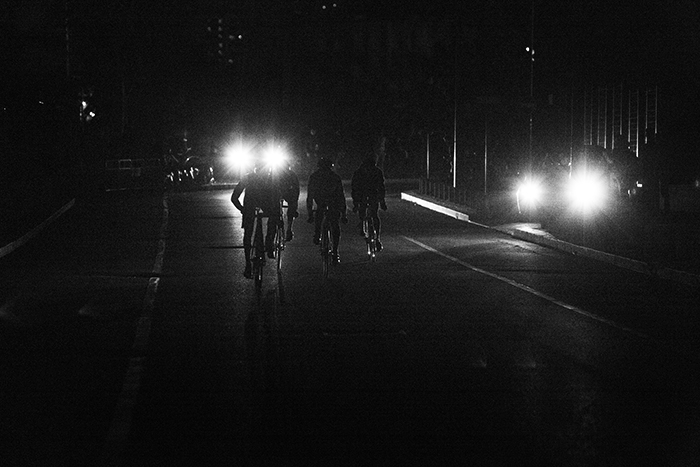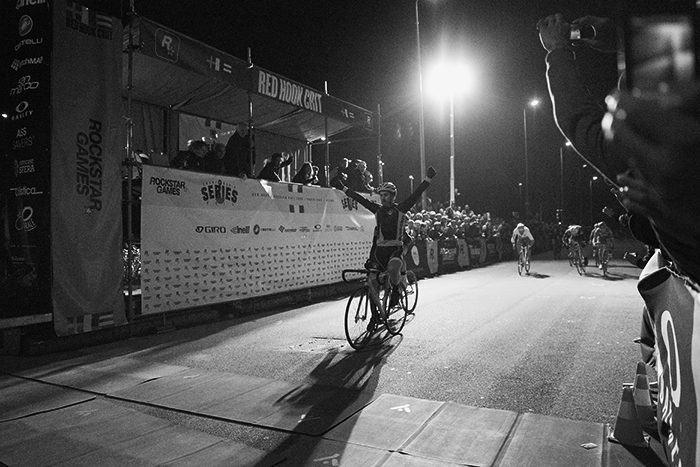 With his second place finish at the 2012 RHC Milano, Eduard Groso wanted this victory in Italy. His wish came true. He is the U23 national champion for Romania, and was able to out-sprint Evan and Neil, who rounded out the podium on this night. Our hats are off to these guys who showed an incredible effort in this series. We are honored to race along side you.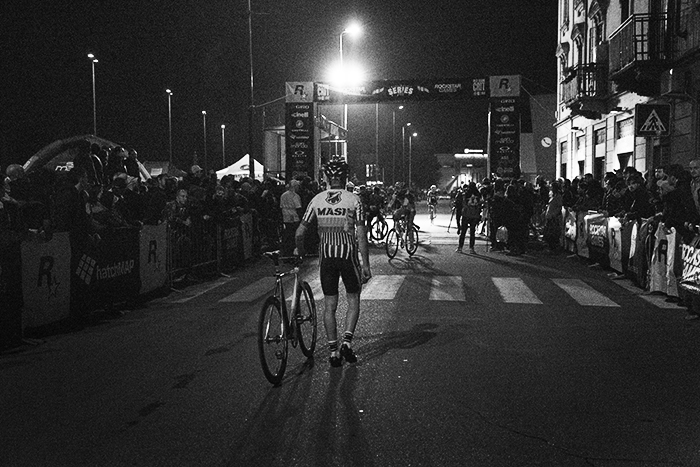 Walton walking in to congratulate the race winners after he snapped his chain while sitting 7th wheel at lap 11.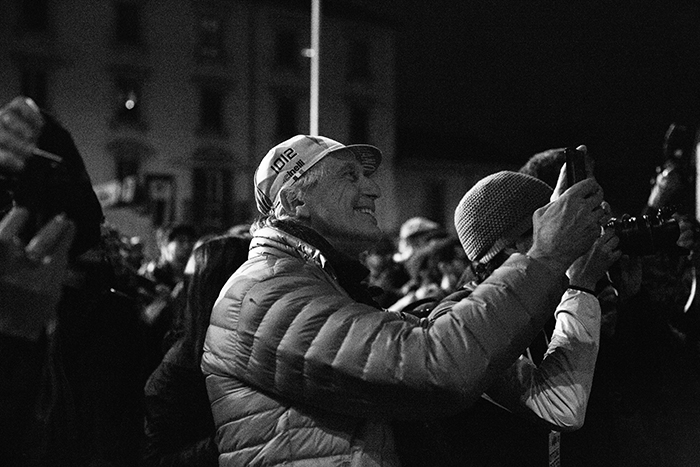 Antonio from Cinelli and Columbus is a catalyst for these types of events to grow, and to believe in unique projects like ours. We are grateful this community has many incubators who have listened to riders, and racers, and helped shape what we all share today.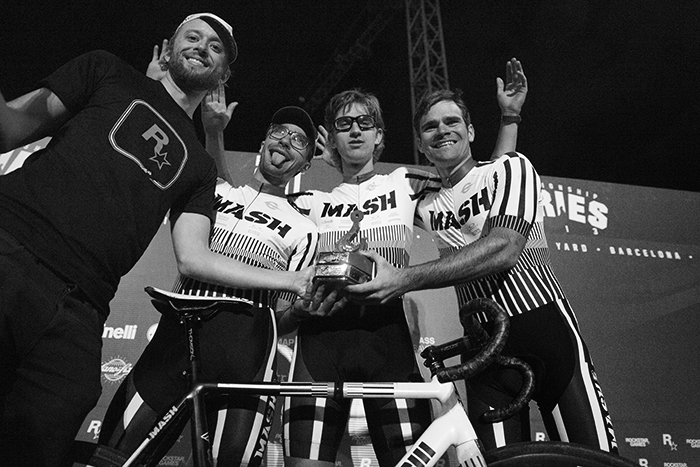 In the end, the guys brought the team championship award home to San Francisco. This moment meant a great deal to the racers, and those behind the scenes who made this travel series possible.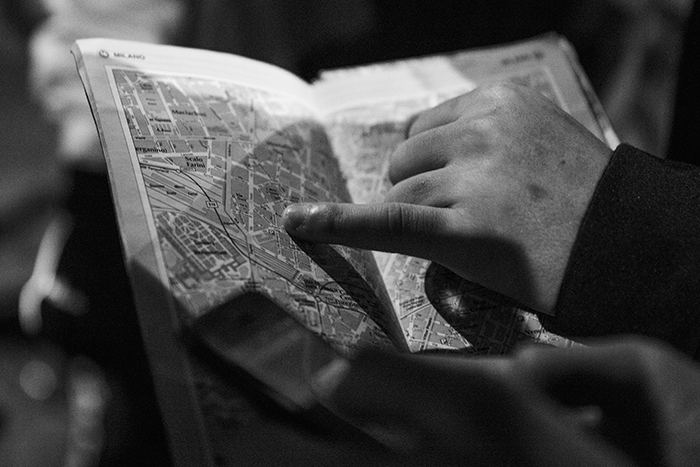 Same plan, different country. Where's the party?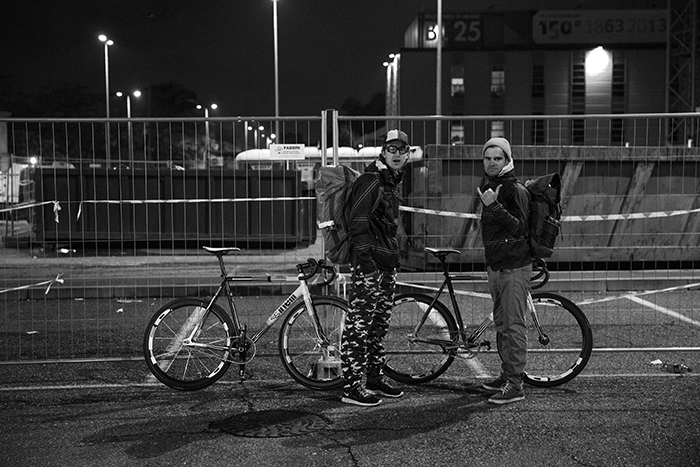 It was really important see these guys wind down after a fruitful series. It was somewhat bittersweet celebrating without Chas, who was not able to make it to the final event. He was dearly missed.
None of this would have been possible without the friends who support this team around the world. When you align your passion in cycling with what we strive for as a team and a brand, it makes these opportunities possible. We thank our friends for the years of supporting the shop, wearing a jersey, supporting the bikes we make with Cinelli, and ultimately hyping our small team to want to make you proud. You continue to breathe fresh air into us. To want to create within the sport, to organize events, to create photo and video stories, and to share these global streets together.
We are also grateful to brands that we admire, that understand our passion, and help keep the riders fast, and safe with the most cutting-edge materials needed to perform at this level. We thank Cinelli, Giro, Continental, Oakley, San Marco, and Clif for sharing this vision.
Now back to the 2013/2014 cyclocross season with this energy. See you at the races!
MM