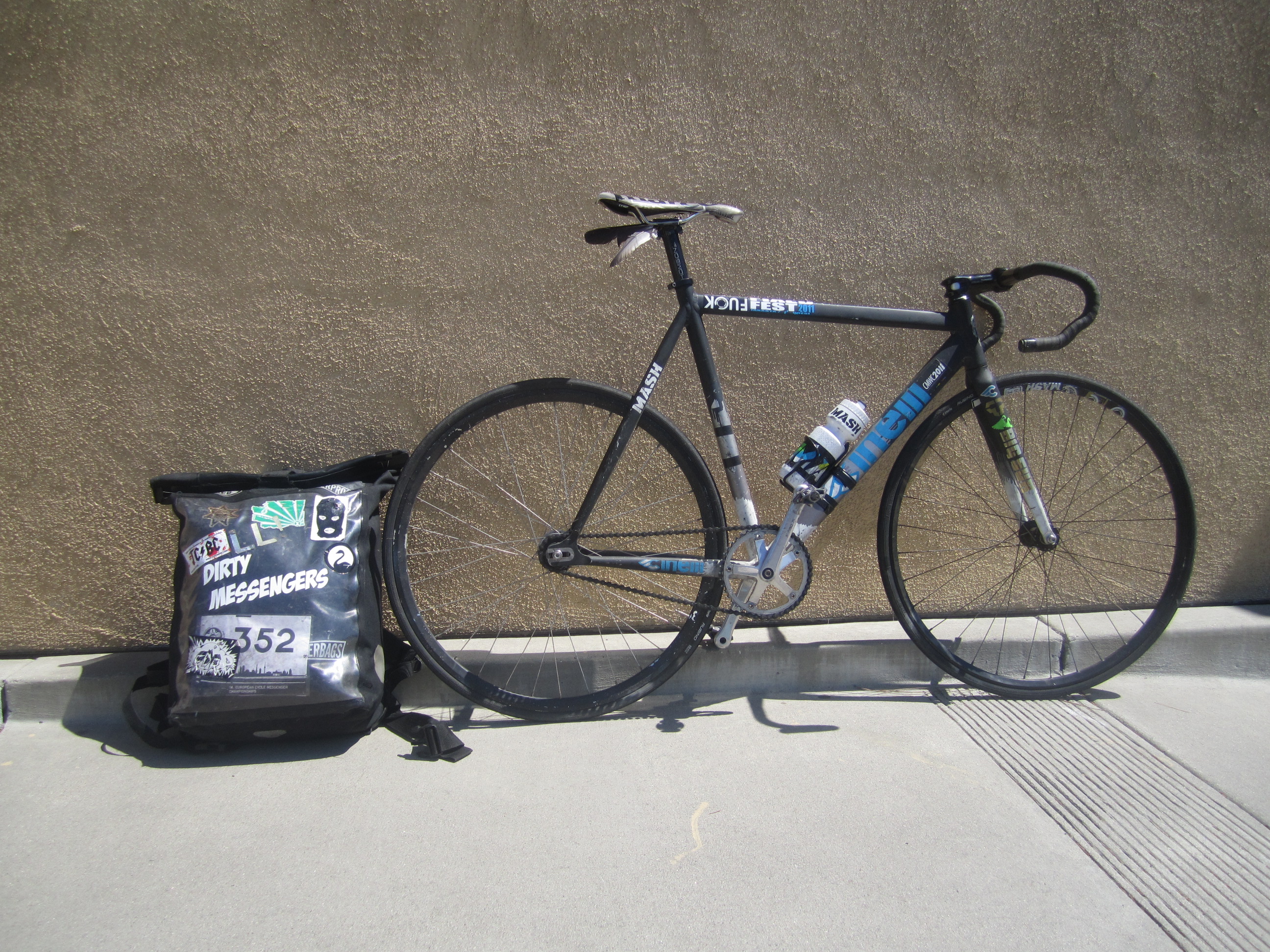 Going thorough an old hard drive I came across these photo's from a trip I went on in 2012.  I don't remember who's idea it was originally, but none of us really had any idea what we were getting into.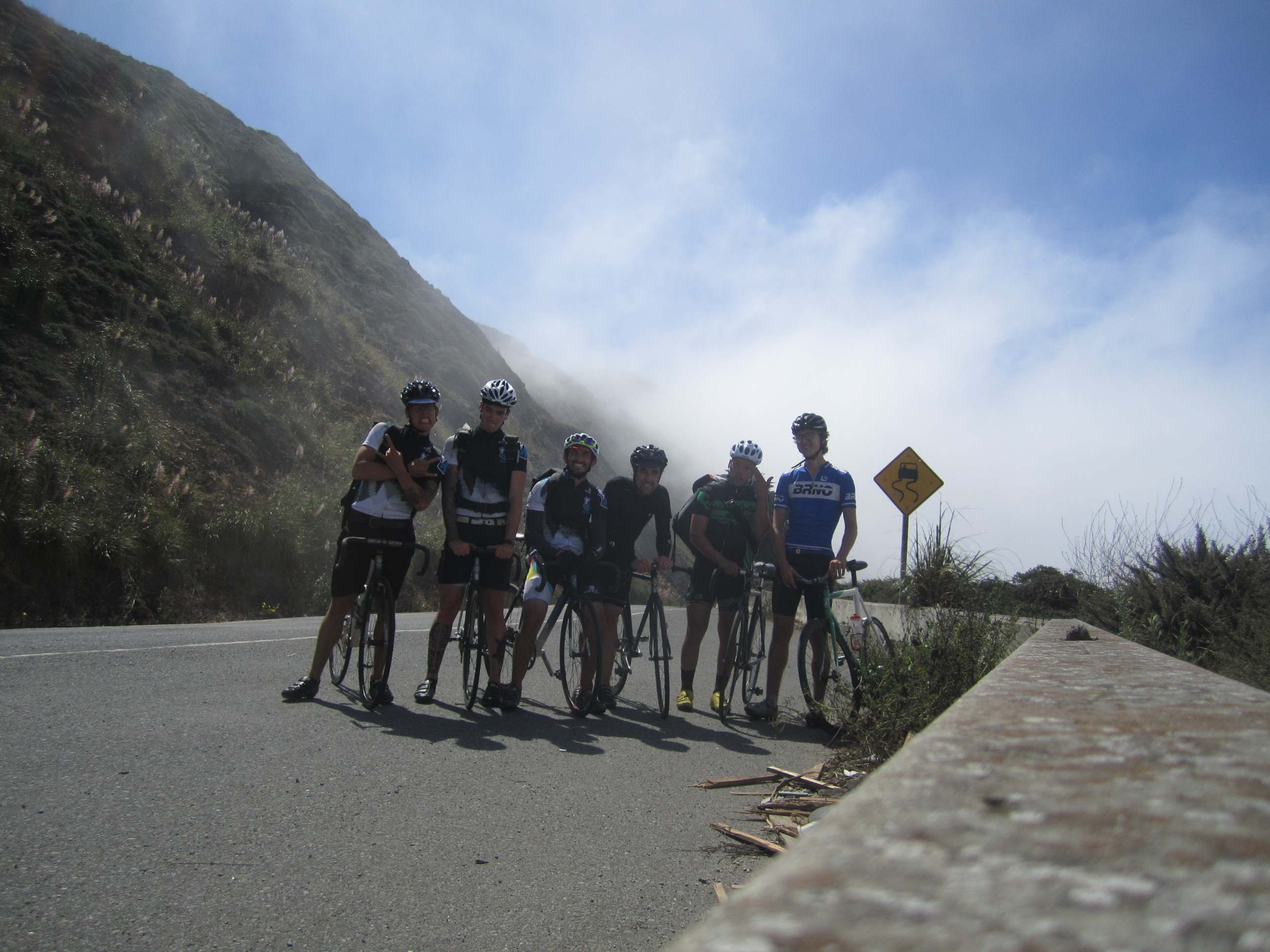 I didn't really know Crihs and Marc all that well,  that didn't stop us from loading up our messenger bags, hopping on our track bikes and trying to make it from SF-LA in 4 day and LA-Vegas in 2, 6 days and roughly 800 miles  That day we left with a solid crew who road us south out of the city, Steve, Lucas from Eugene and young Kyle sent us off.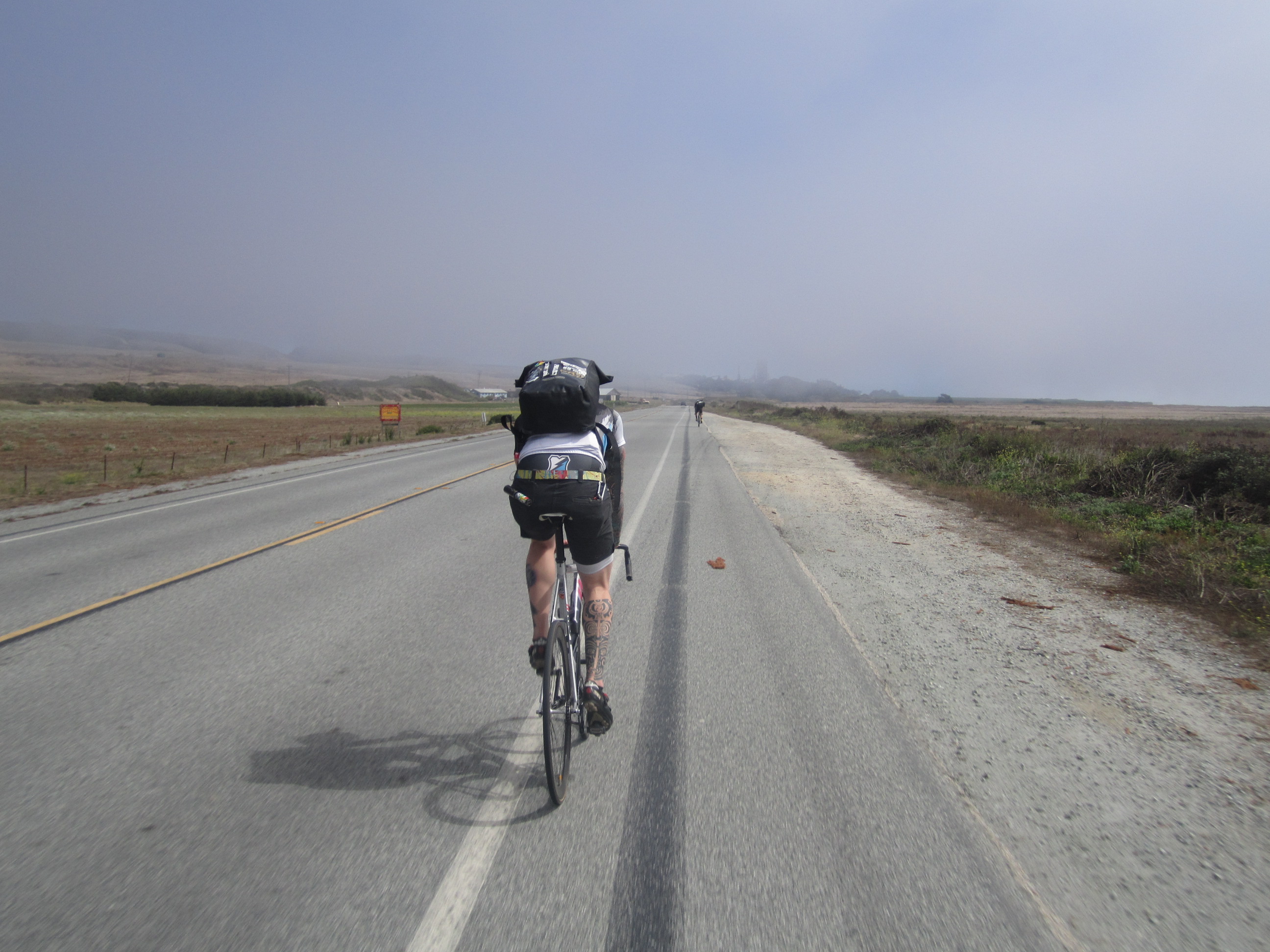 Marc on HWY 1 headed south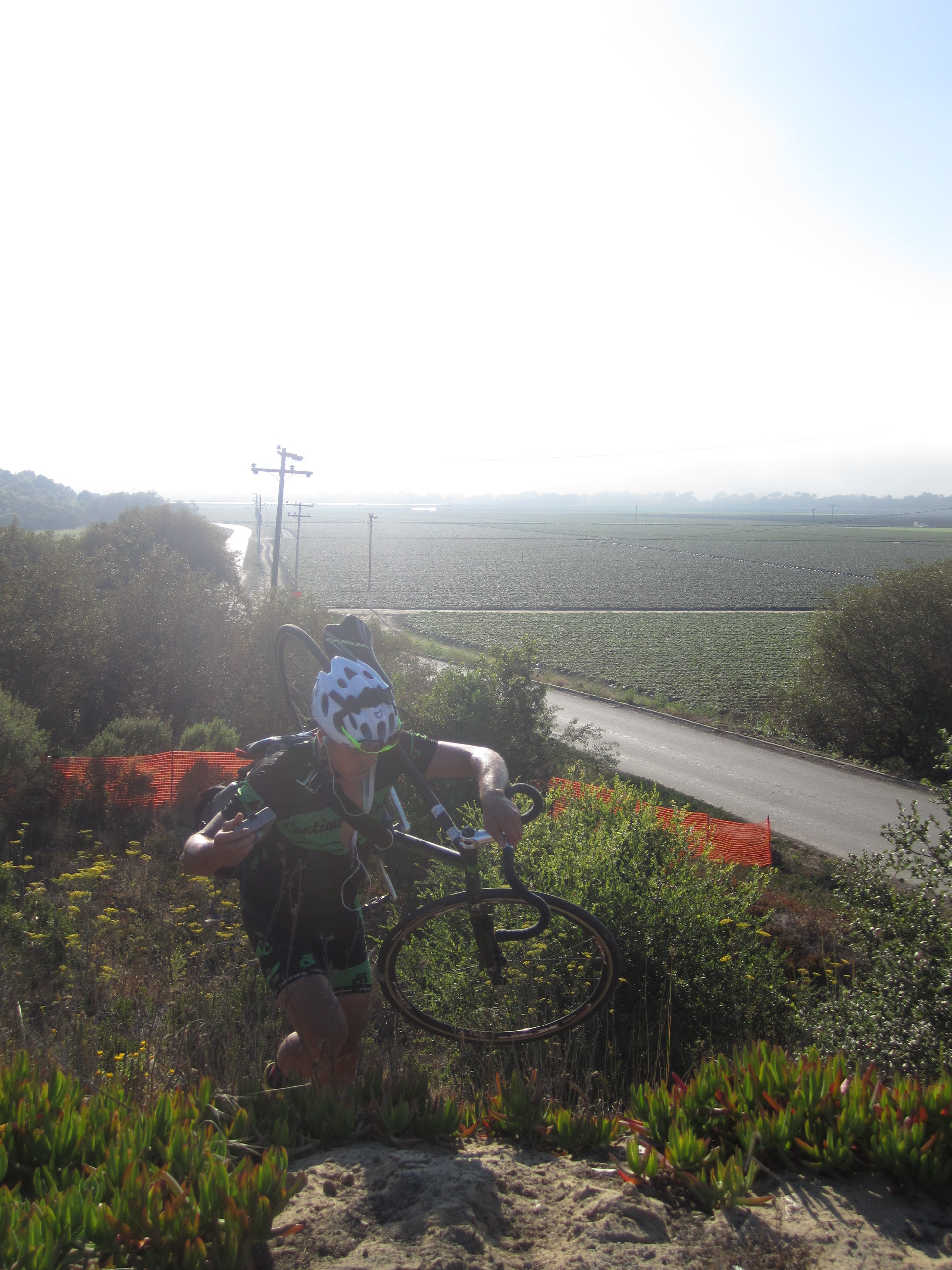 The route was based primarily on a route  I had ridden 4 years ago on a previous bike tour,  we had no maps.  Crihs especially was a trooper,  he wore his recently won Monster Track prize bag.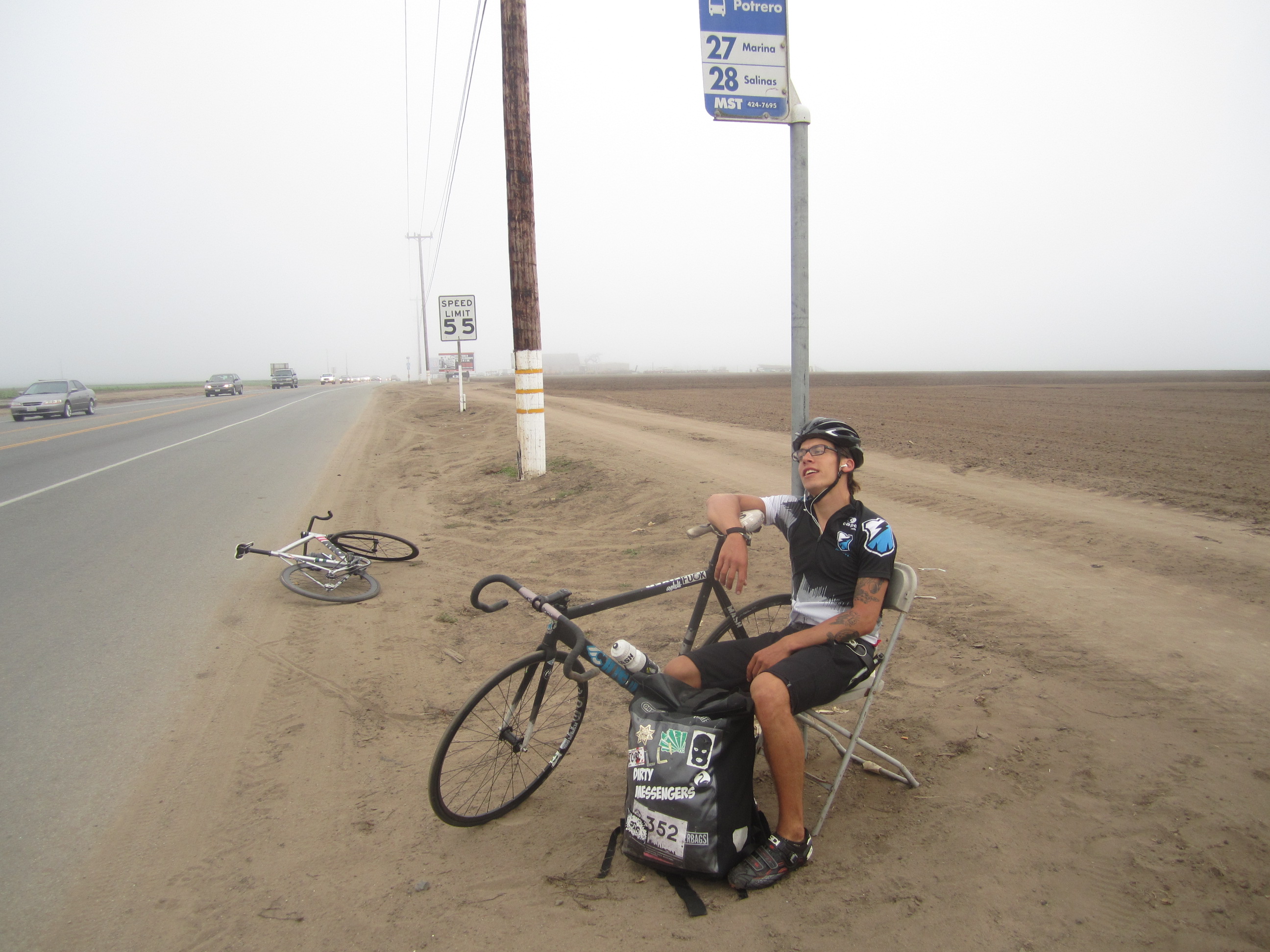 Pit Stop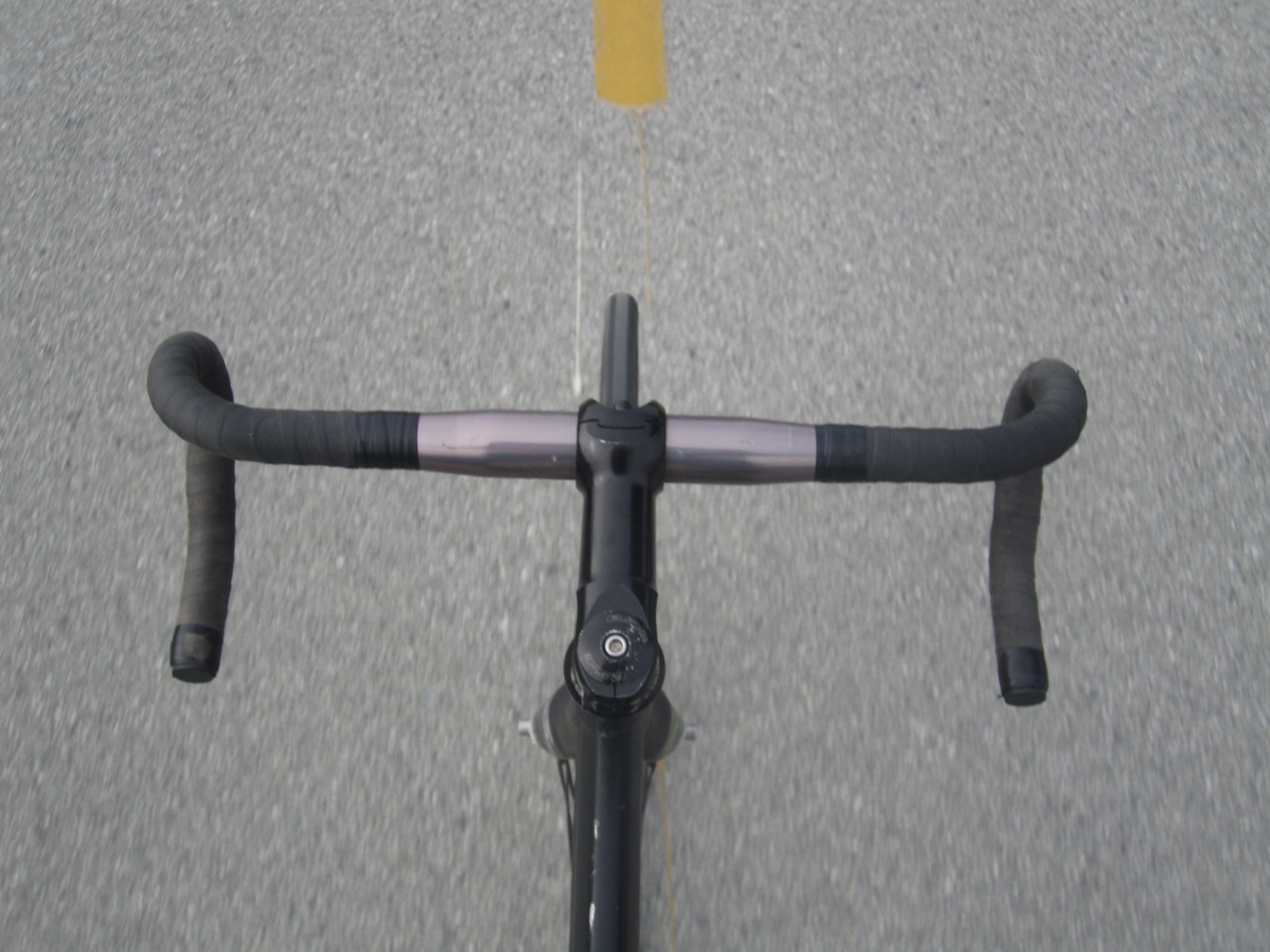 My view for 12 hours a day.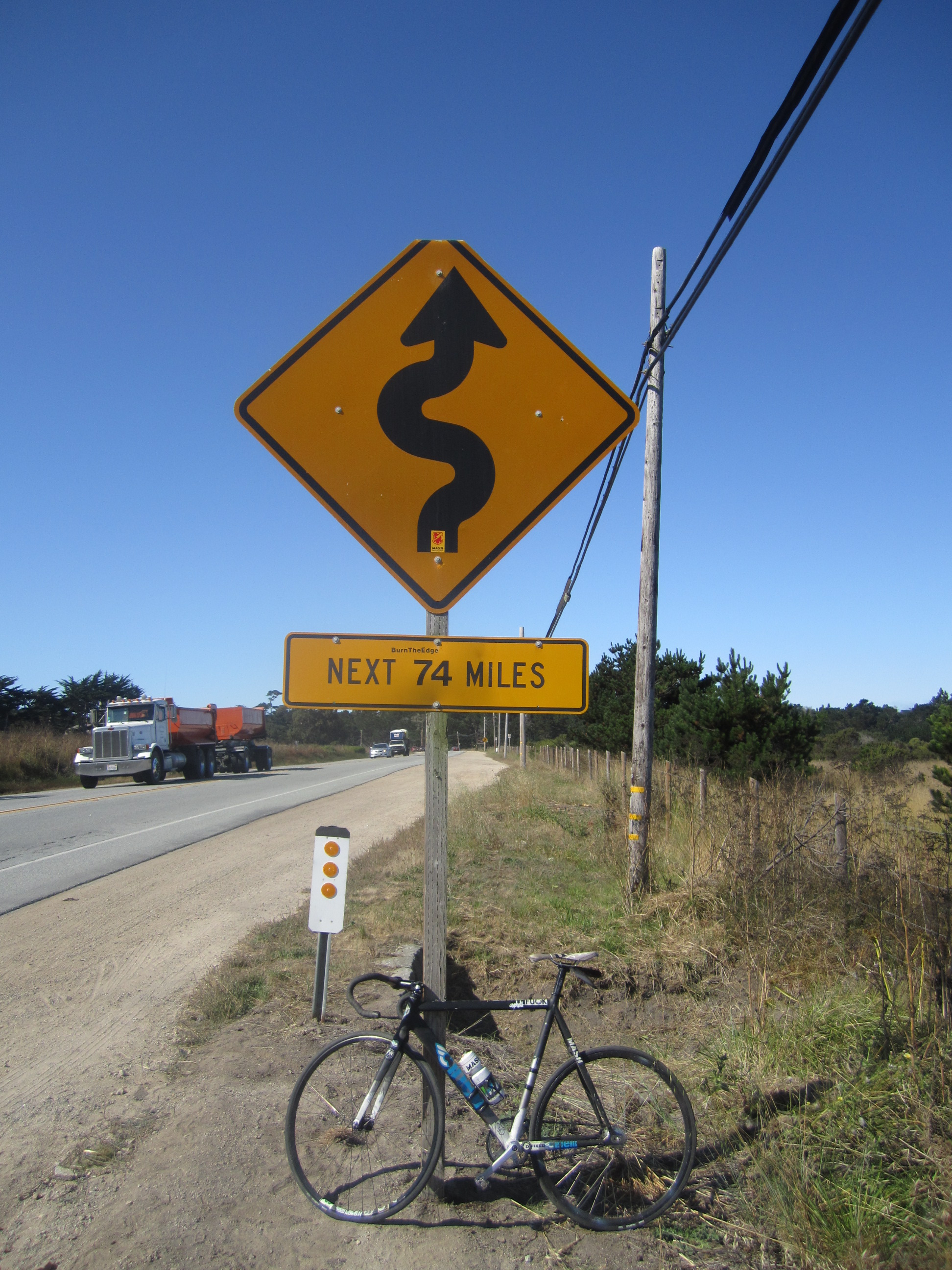 Big Sur represented one of the most vicious and challenging days any of us had ever faced on a track bike.  I was riding the first Histogram prototype,  I was actually delivering it to Las Vegas to the Cinelli booth at Interbike that year.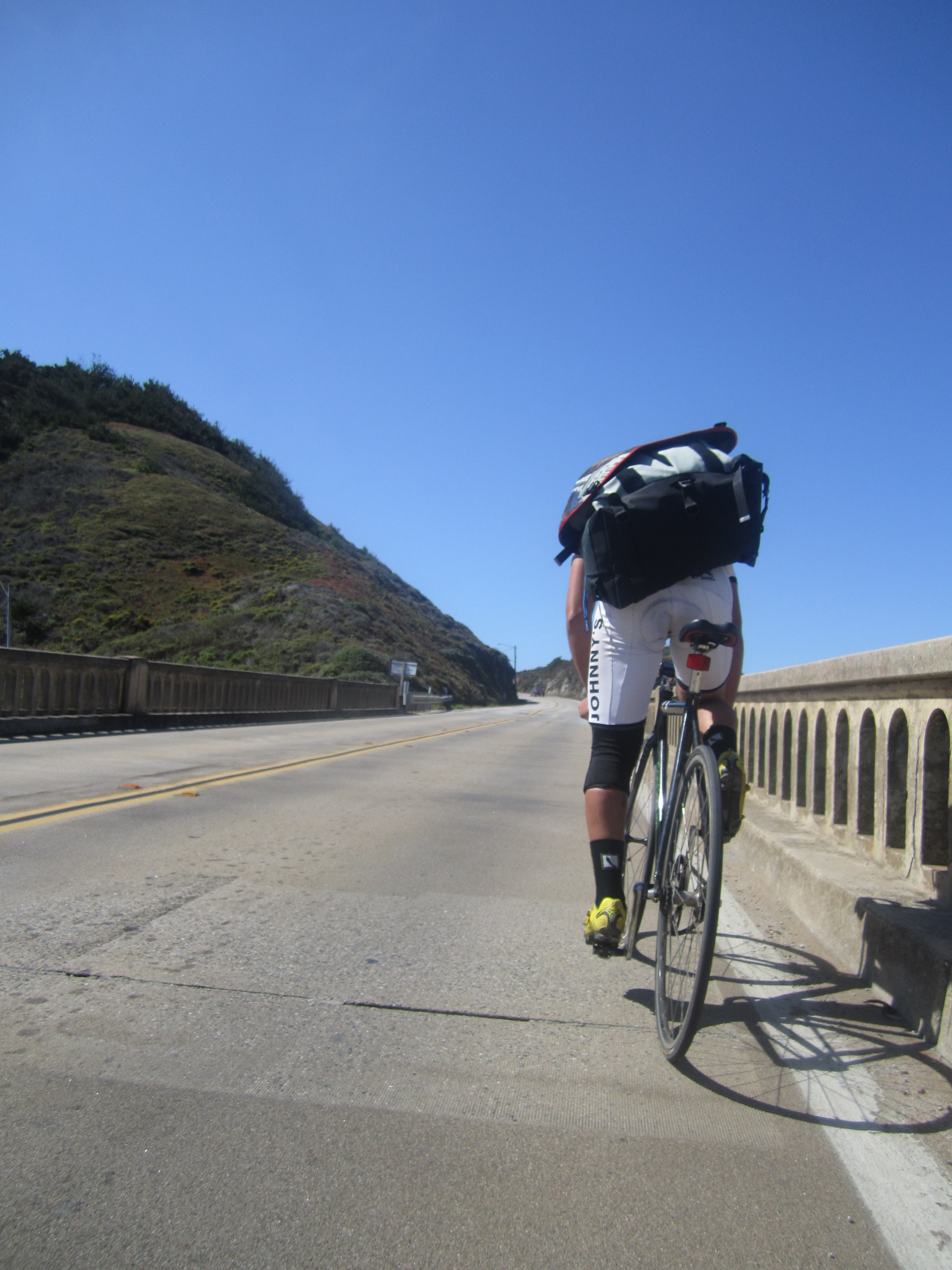 Hours of out of the saddle climbing.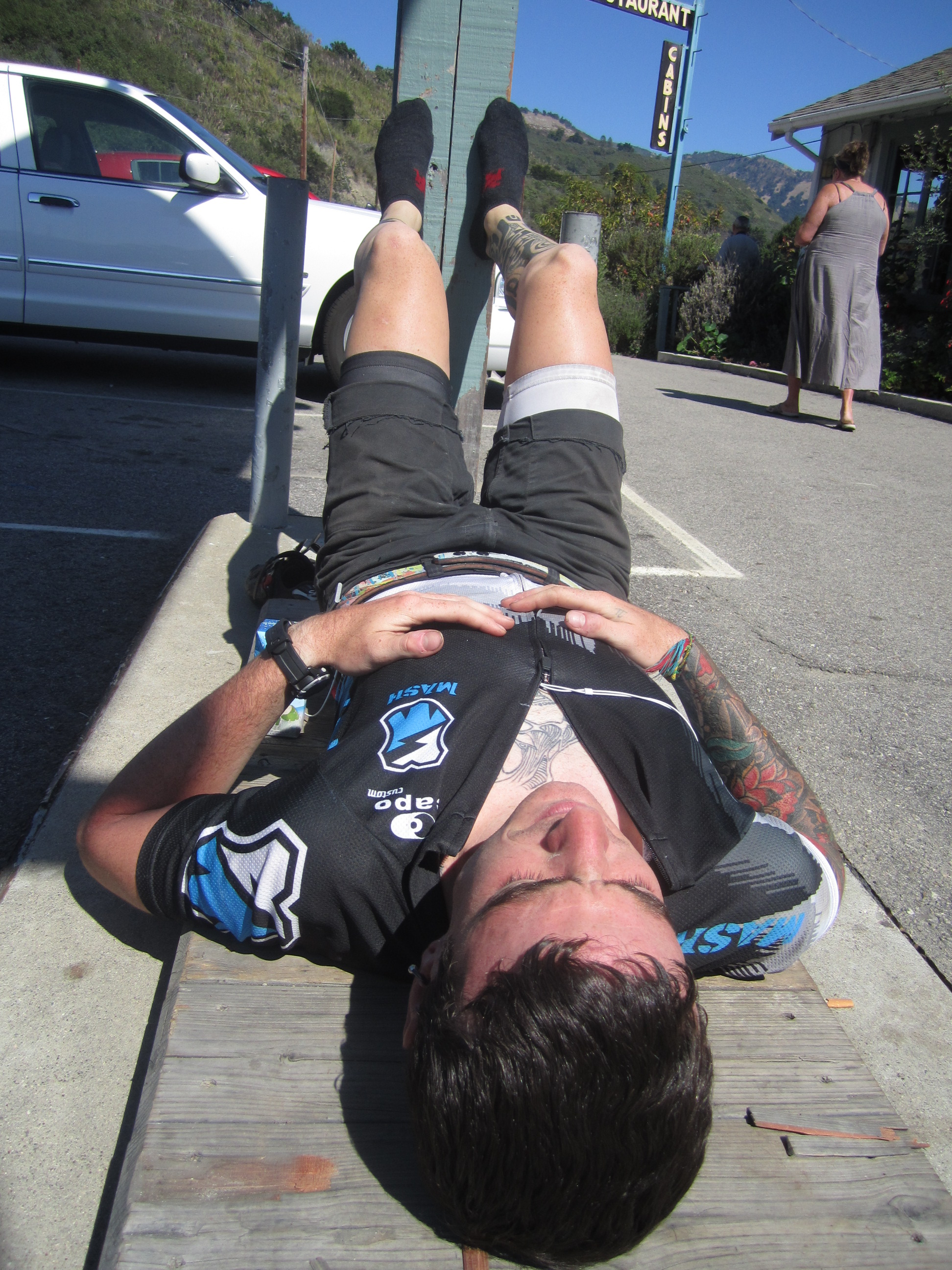 Marc arrived at the first gas station out of Big Sur, ate a massive ice cream sandwich and then almost died of an epic brain freeze.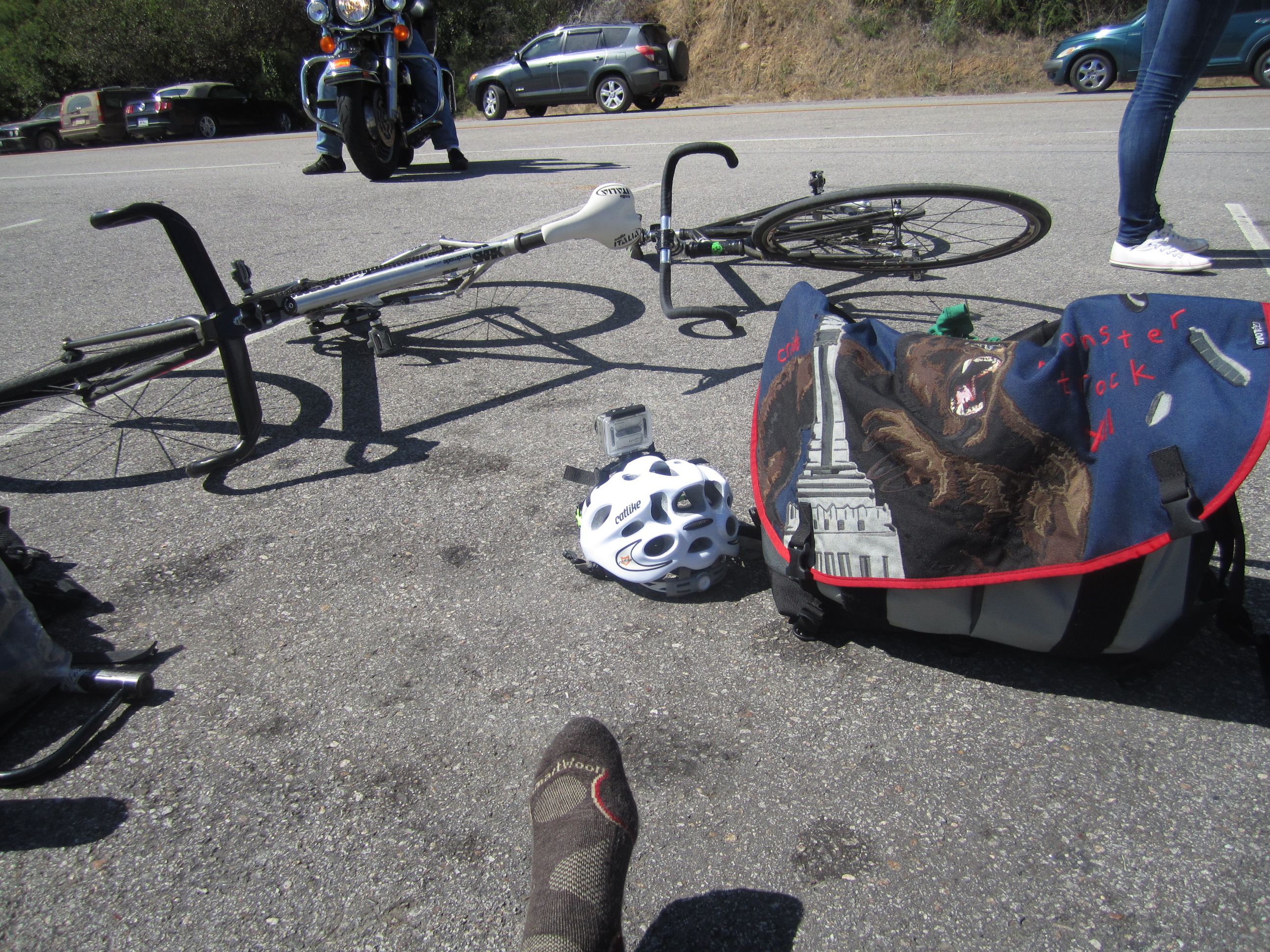 Its crazy to look back at the equipment we had,  Integratler bars and  sling bags.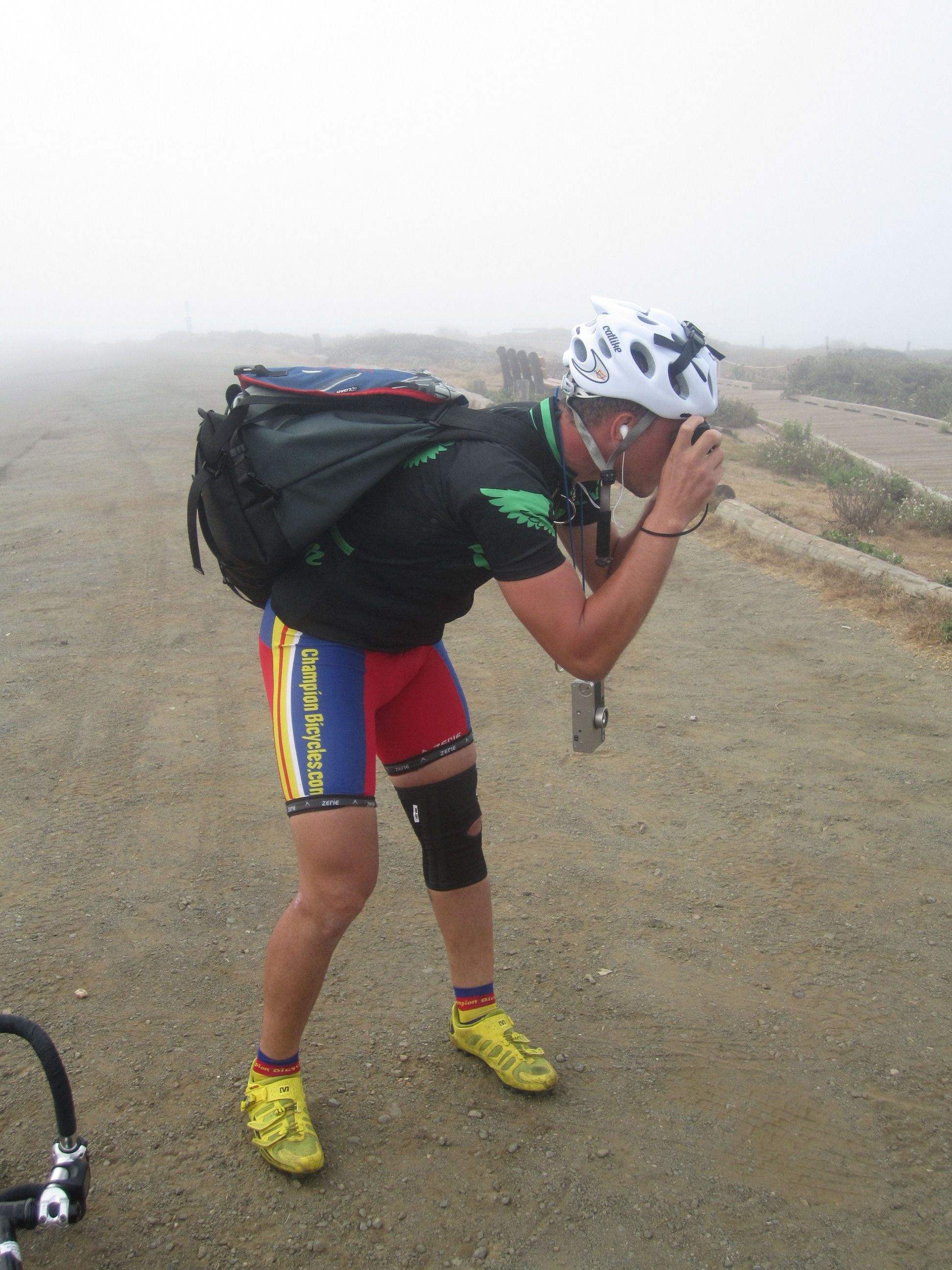 I'm sure Crihs has a few gems from this trip somewhere too.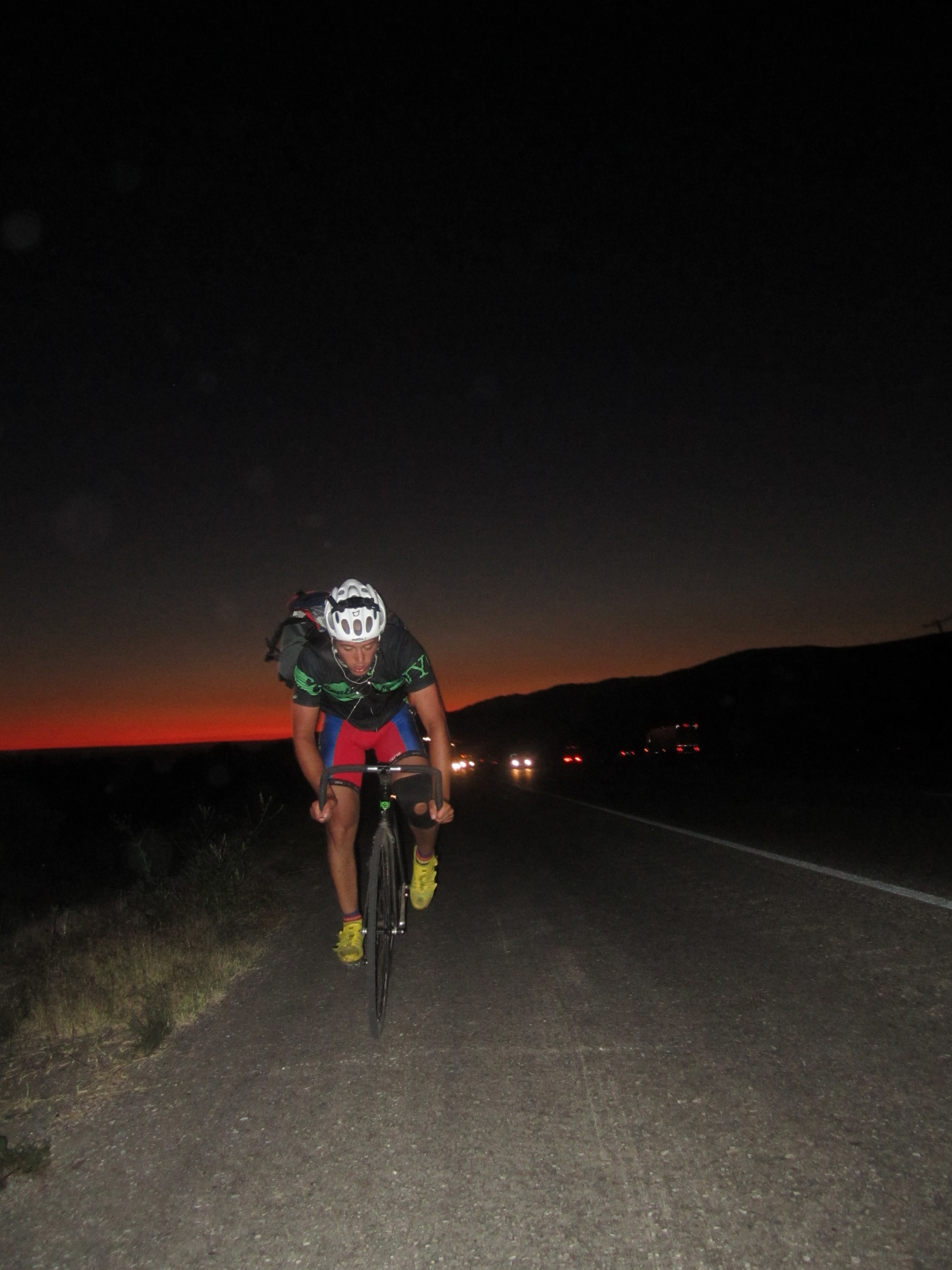 Poor planning and the fact that we were trying to push 130 plus miles a day left us finishing most days well into the night.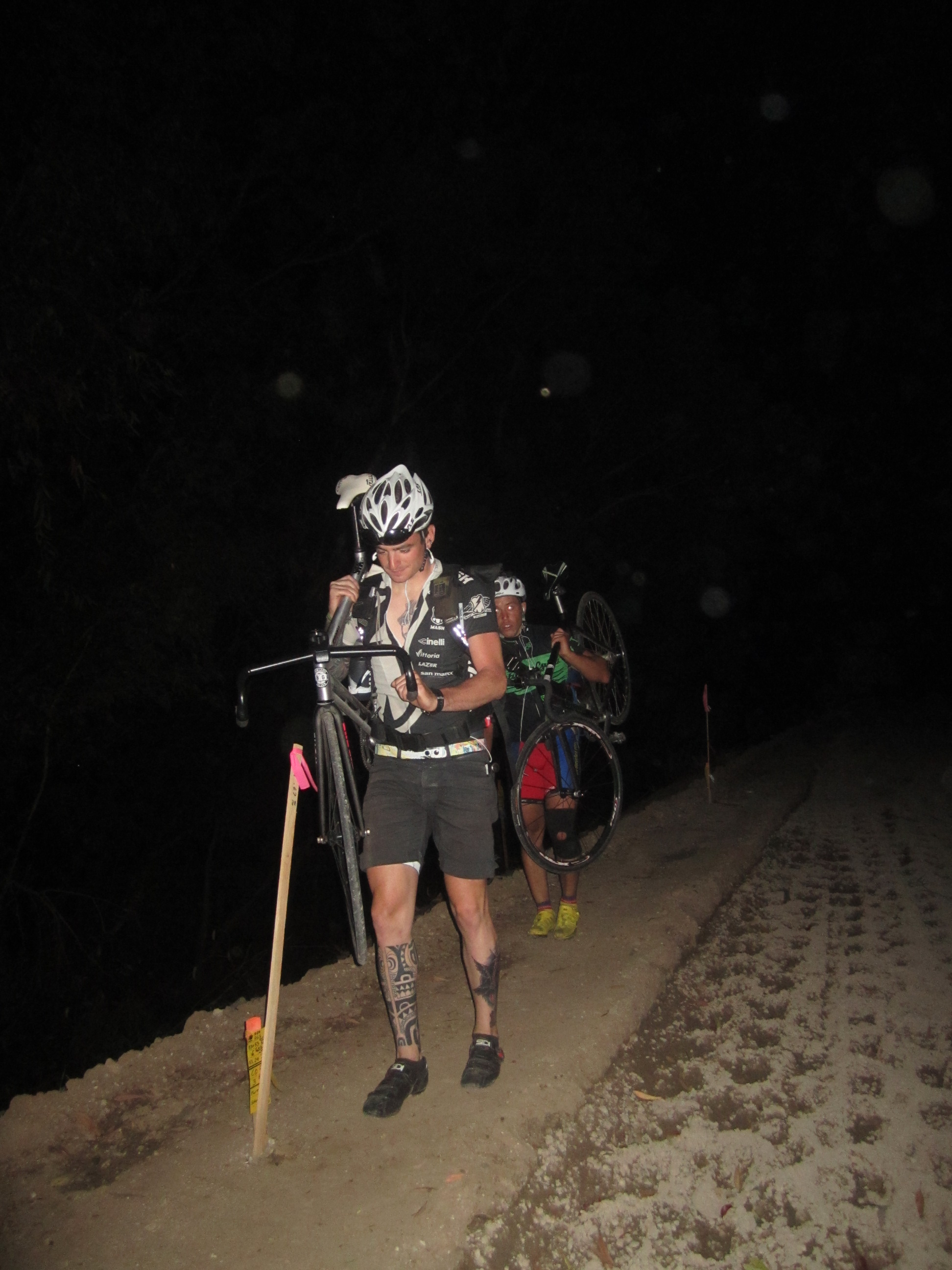 That same poor planning also left us doing a fair bit of hiking.  We stayed with random people,  I posted on the MASH blog about our trip and various riders put us up on their couches every night.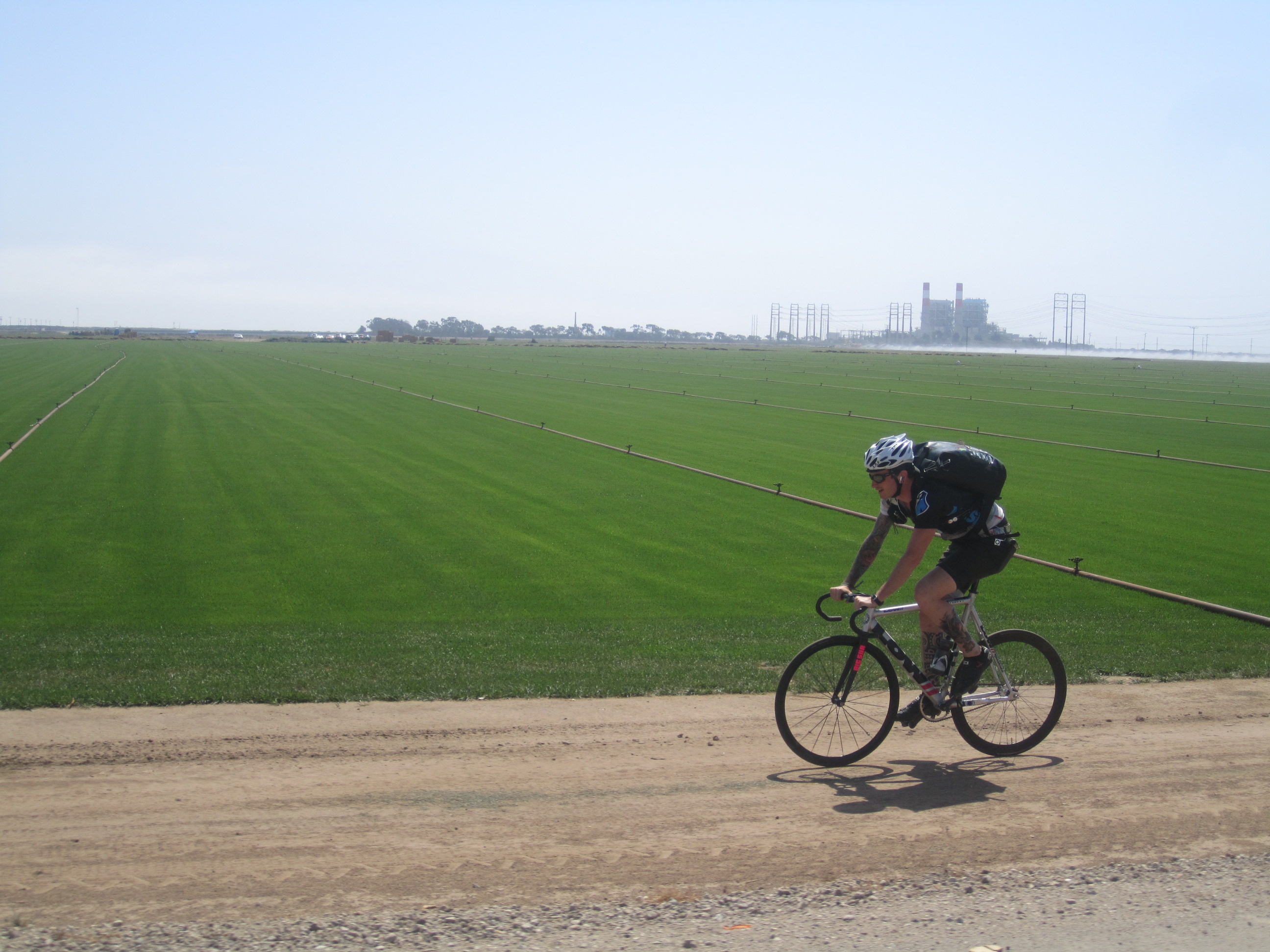 There was a point in our lives where 130 miles a day on aluminum pursuit frames sounded like a great idea!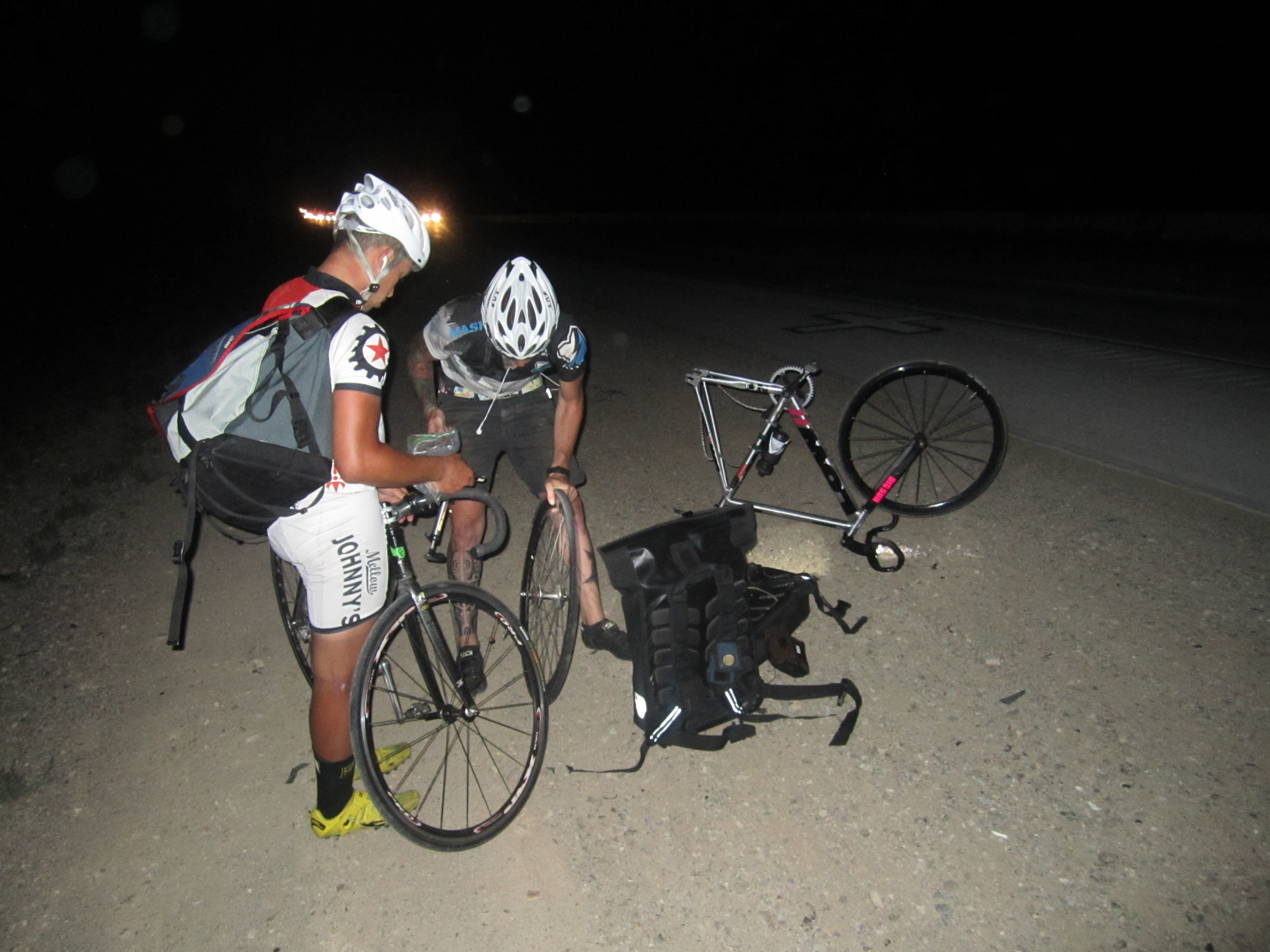 On our way out of LA we had this great idea to ride a night and avoid the heat of the day,  it's was too bad we neglected to bring any real lights.  Also riding on the side of a freeway means a ton of flats from blown out radial tires.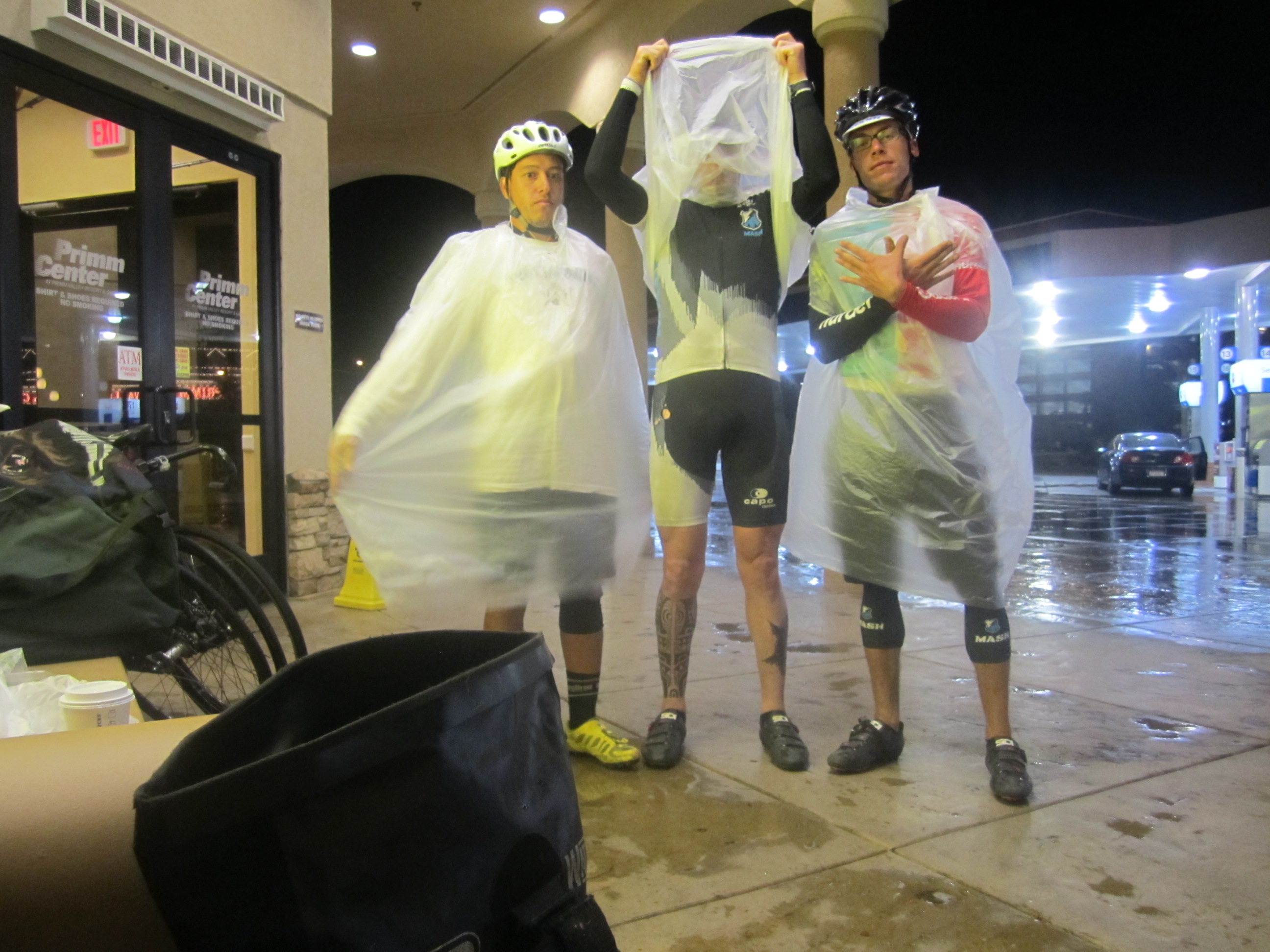 On the last leg from Barstow into Vegas we shipped all our extra gear home and left at 5pm, hoping to arrive in Vegas at sunrise.  We had no idea you climbed over a mountain pass,  nor that it was going to rain all night.  If I remember we had 12 flats that night between us,  and "liberated" this poncho's from a gas station.  We rolled into Vegas at sun rise, all with flat tires but huge smiles.  Then we got 86'd from 11 hotels on the Strip less than 1 hour later, but that's a whole other story.
_chas