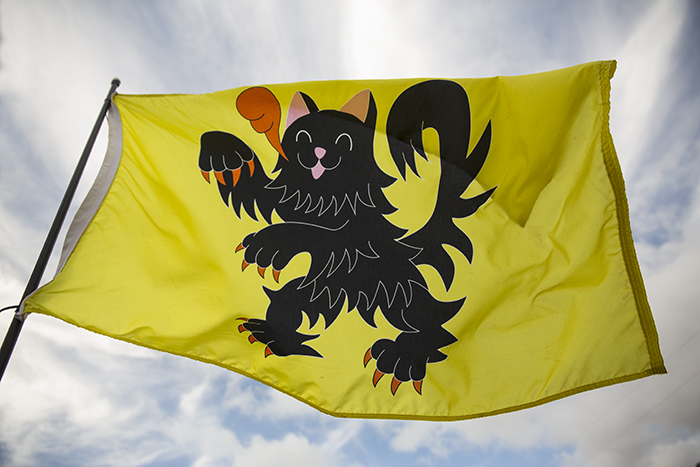 Bay Area Super Prestige Series kicked off the 2013 Cyclocross season at Candlestick Park. With no real rain yet this race season, the course is ruff and dry, as the photographs will show. It is unforgiving on clincher rims, and racer's lungs will cough back up the dirt that is inhaled in these one-hour heats. Enclosed are several stills from the Elite Men's As in both Geared and Single Speed catagories.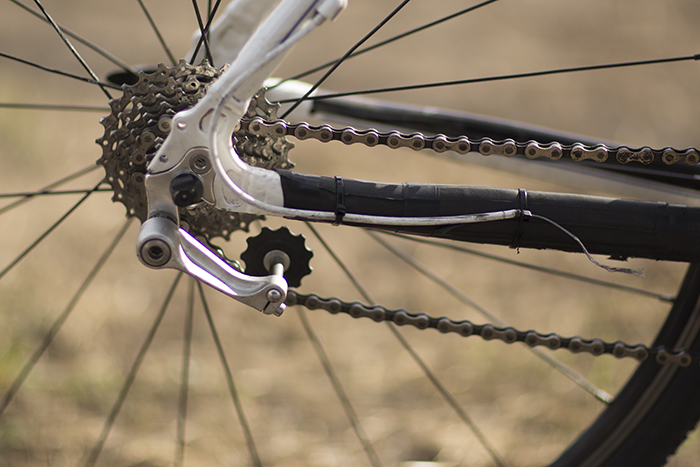 Conversion for race day.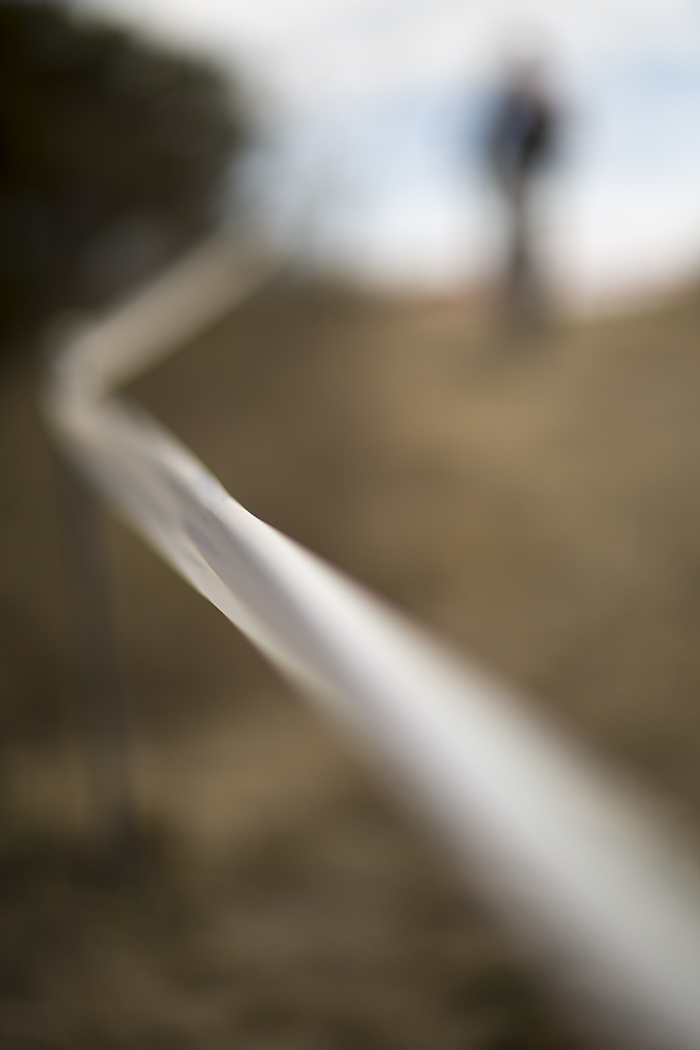 Eye on the sideline tapes.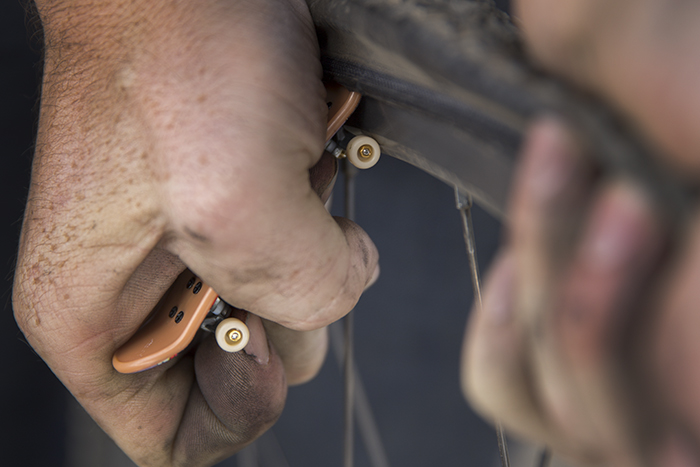 With several flats throughout the day, any and every object became a tire lever.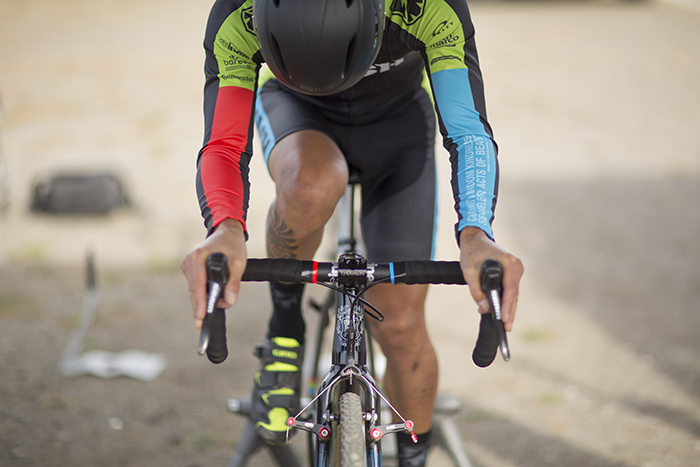 The Single Speed As category raced at 9:45am, before the heat of the day ramped up.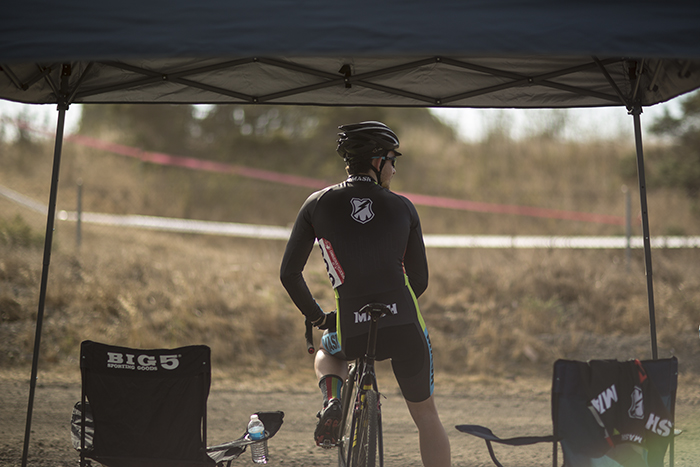 Dylan flatted at the start of the Singles race, so was able to use his entry to race later that day in the Geared As race.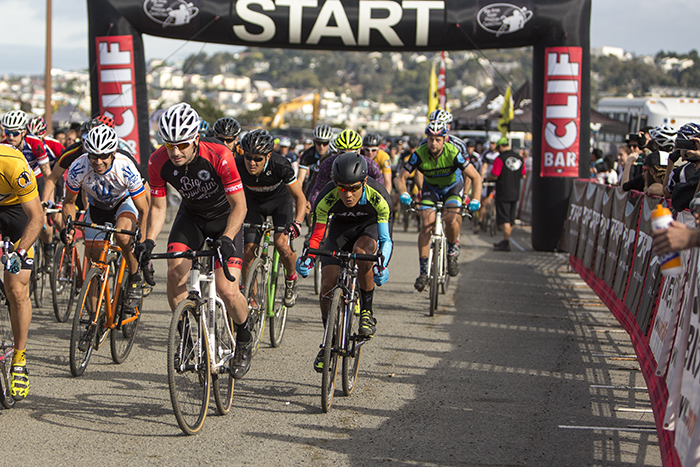 The course has a few asphalt sections, including the start and finishing straight.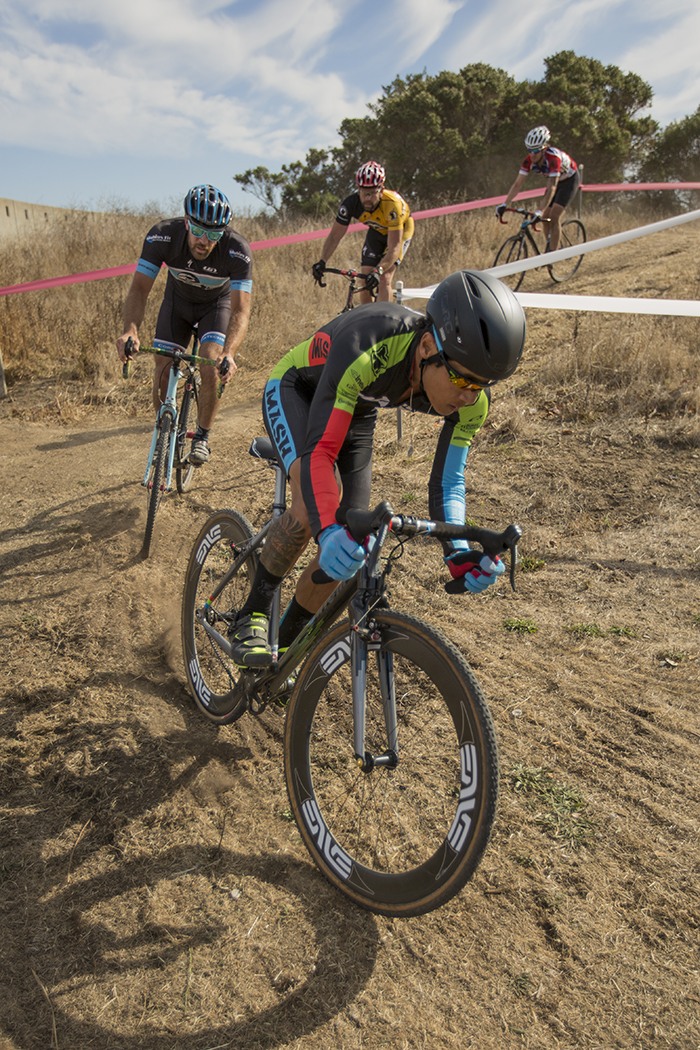 Garrett putting in work in the As.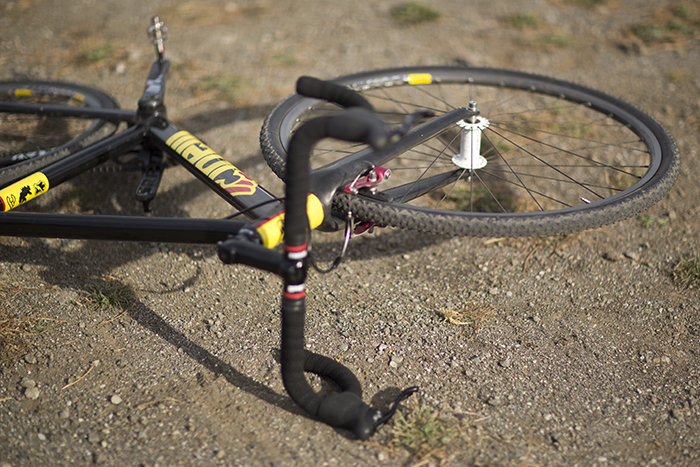 We love seeing the original Cinelli SSCX prototypes out at the races. With a new delivery of frames on the way for some of the team, this might be the last race these custom painted samples make it out to the series.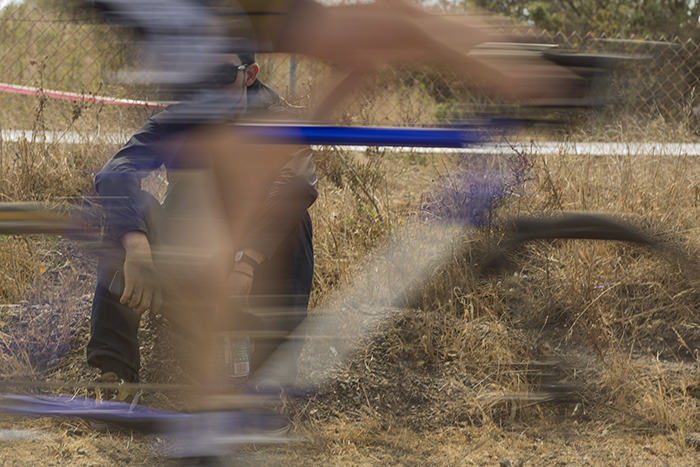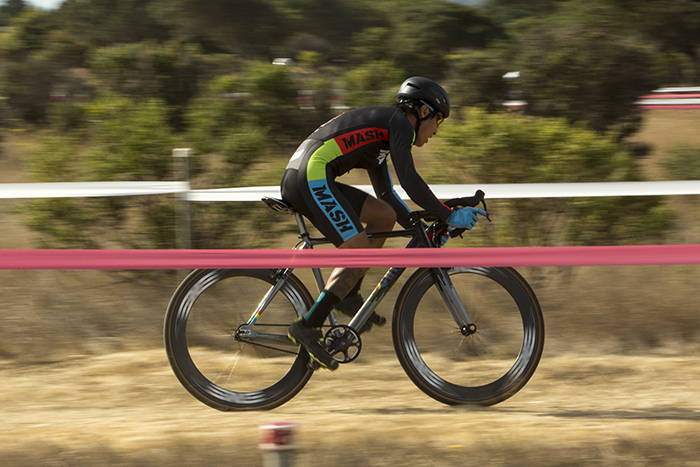 With BASPS losing the permit to race in Golden Gate Park, it is safe to say the series is losing some excitement this season. There are several new, young racers seeing their first season on the cross bike, but those who remember this series from a few years past, it is tuff to get excited about 3 in a row at the 'stick.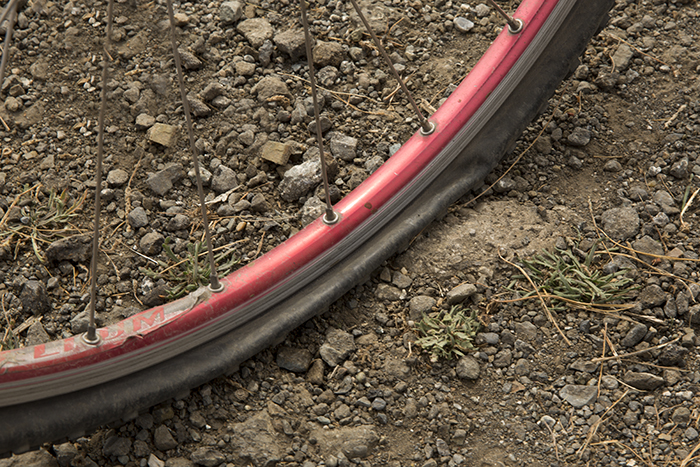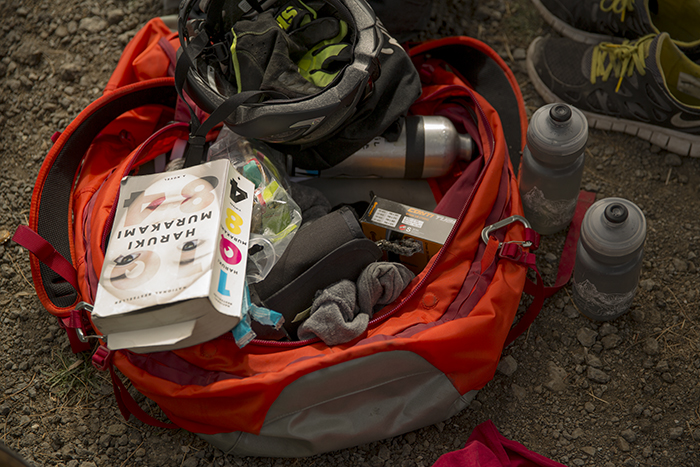 Boreas Gear helped out the team with some incredible race day duffle/back packs. These have come in handy for traveling to Red Hook events as well.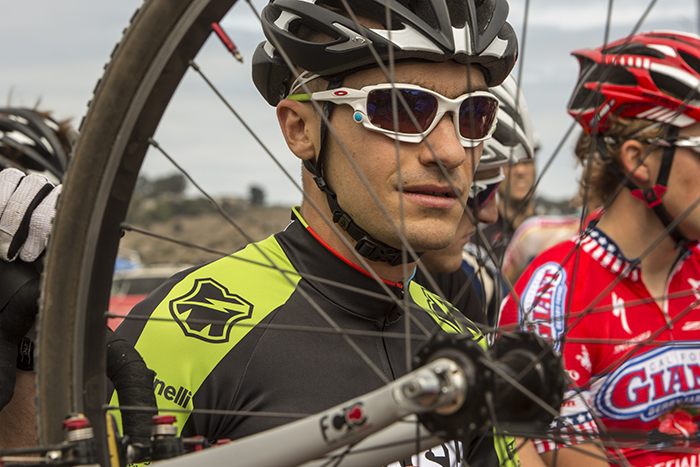 Time for the Geared As to line up. Walton and Derek made front row call-up spots based on their finish from last year.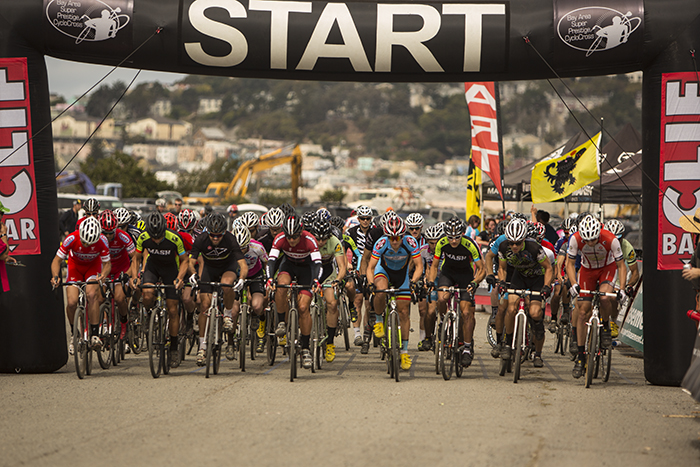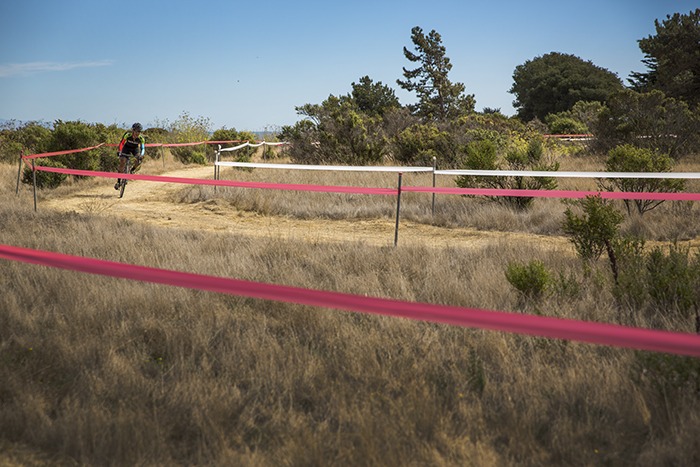 Chas raced his single speed in the geared group. With a 2nd place finish the day before at CCCX, this day was a recovery race.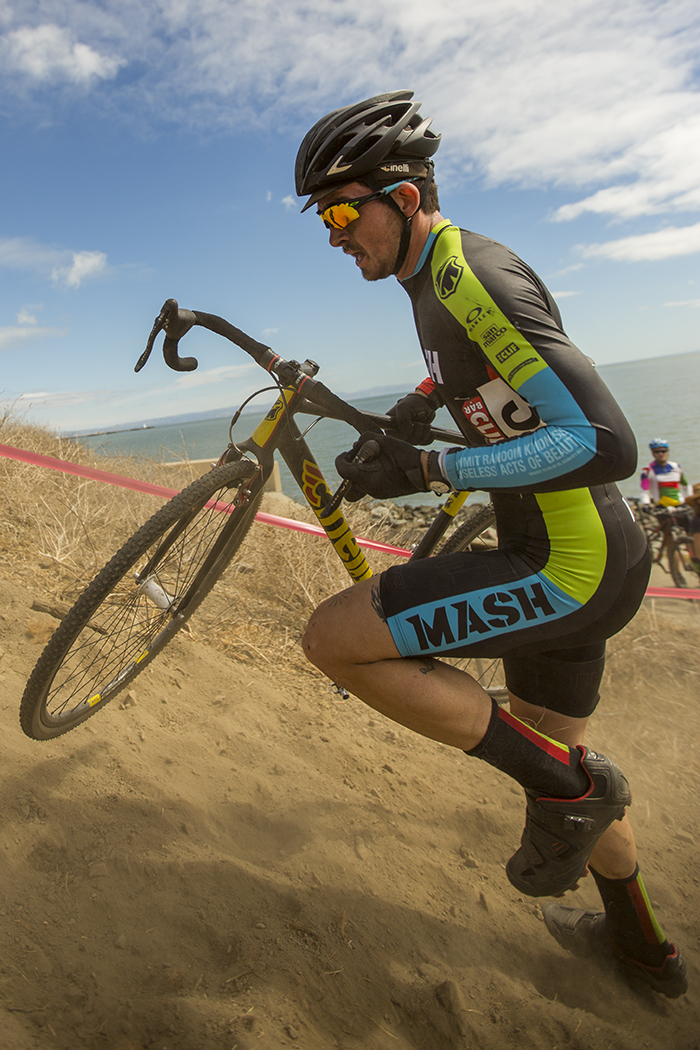 Dylan too, raced SSCX in the geared As. The course was a bit different from last year's layout, adding a very loose run-up, that looped around to a quick decent.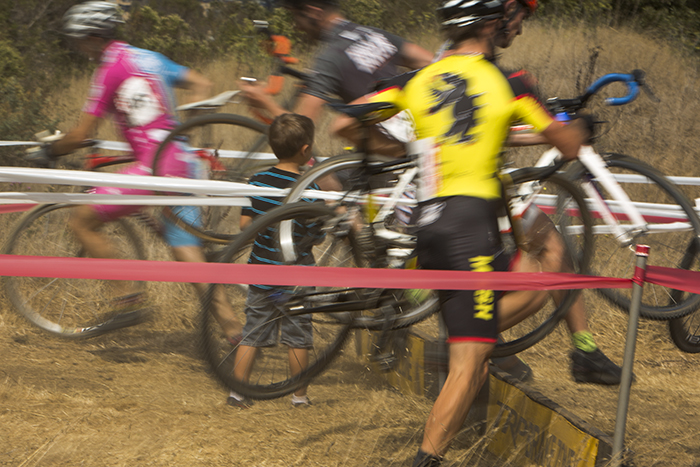 This little guy's loving being in the middle of it all.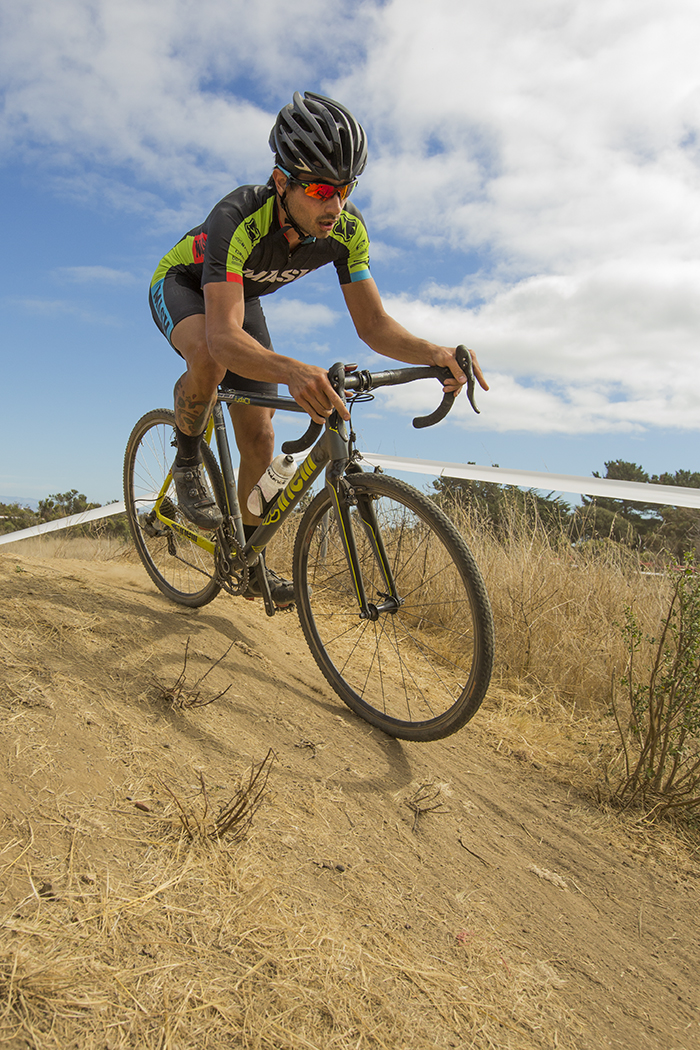 Derek raced a really strong race. We are a shop team, and the guys love the opportunity to get to race against local legends. Derek held on to a 6th place finish on this day, respectfully.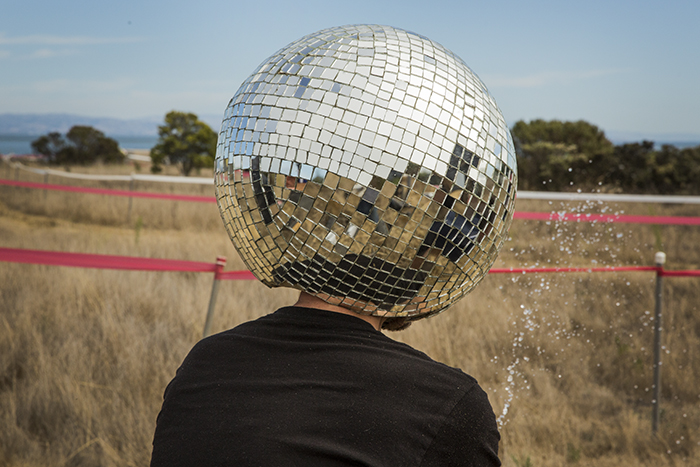 Party time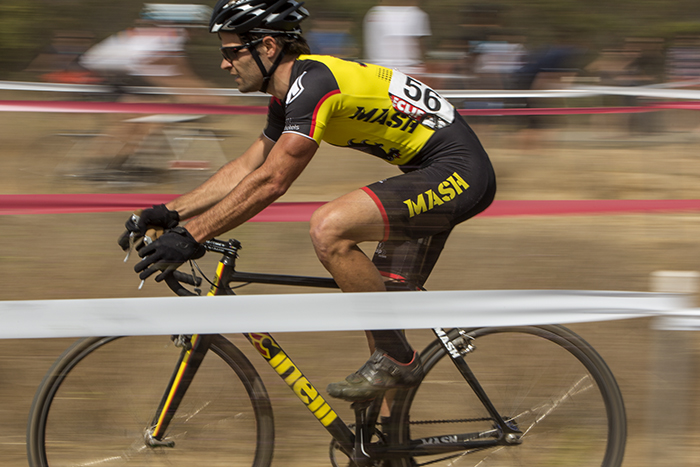 Rainier was out for his first race of the cyclocross season. To avoid dropping chains on this ruff route, he too raced on his single speed.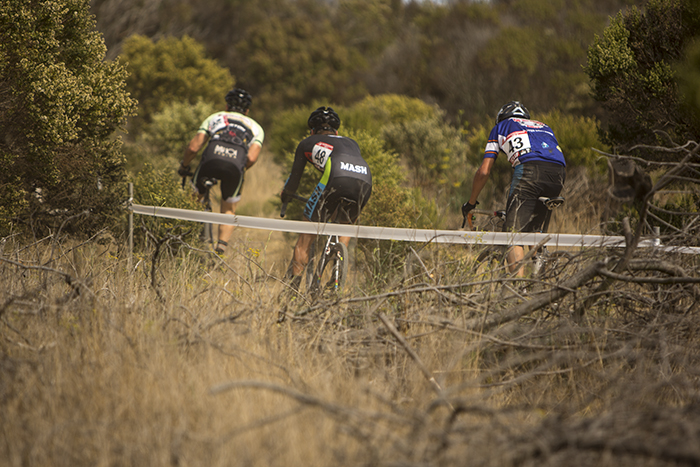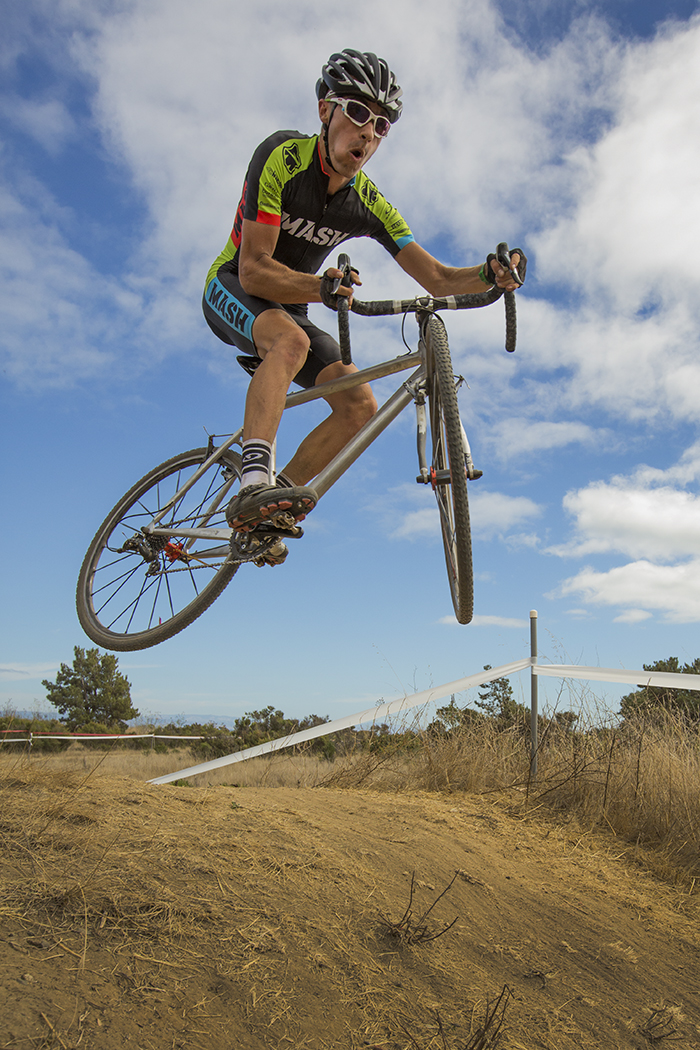 Walton is recovering from over training in the early season. He placed 4th in the As, against Ben Jacques-Maynes, Keith Hillier, Cody Kaiser, and Tobin Ortenblad. Walton's season is very promising.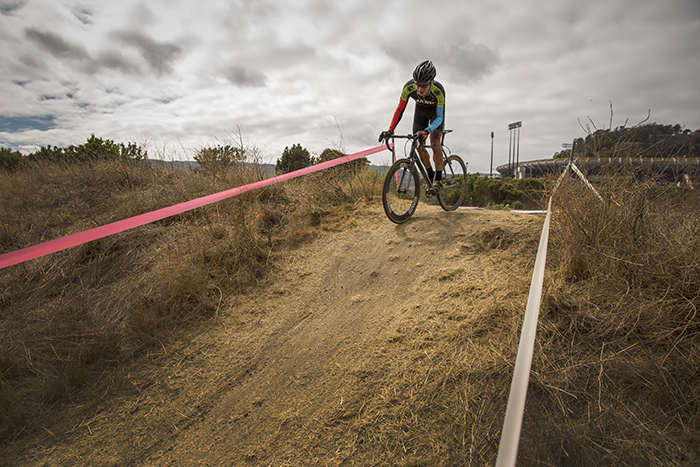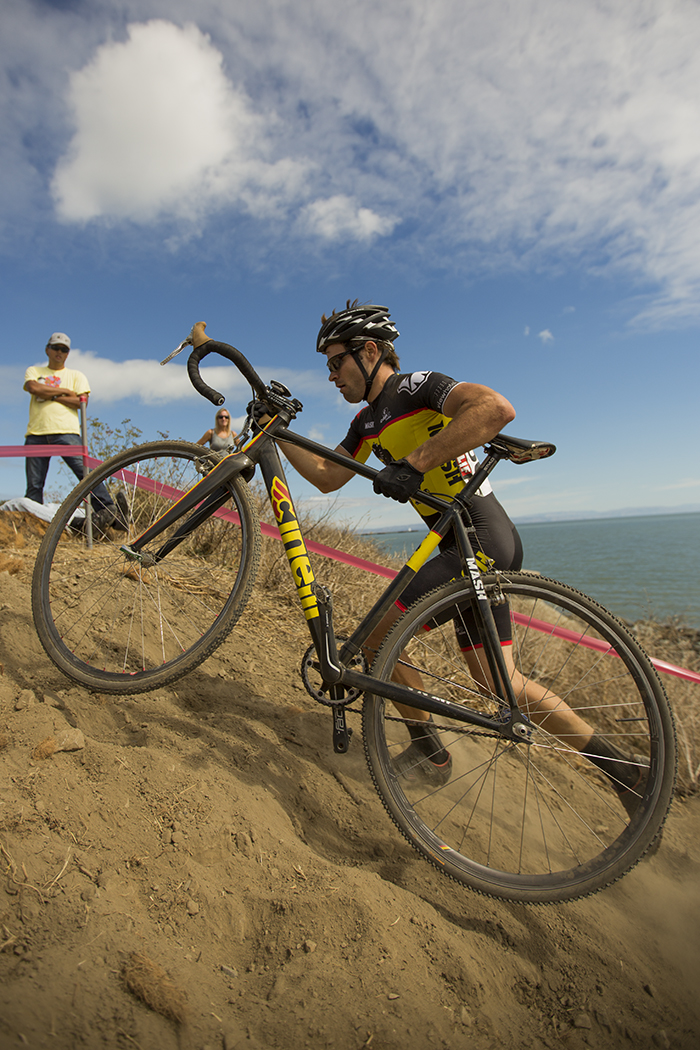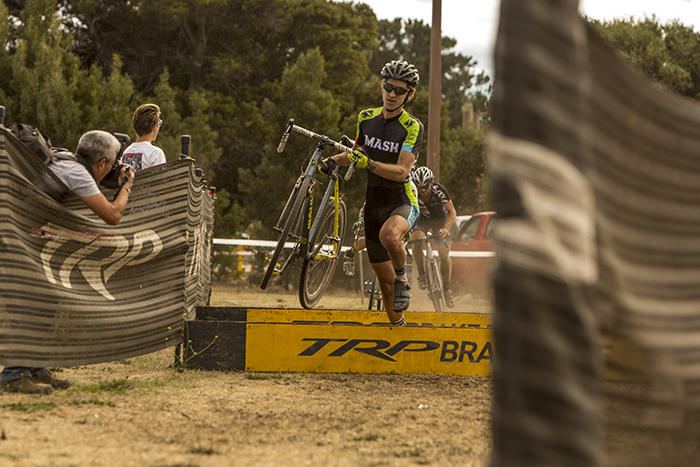 Kyle with a pit wheel, finishing out his last lap.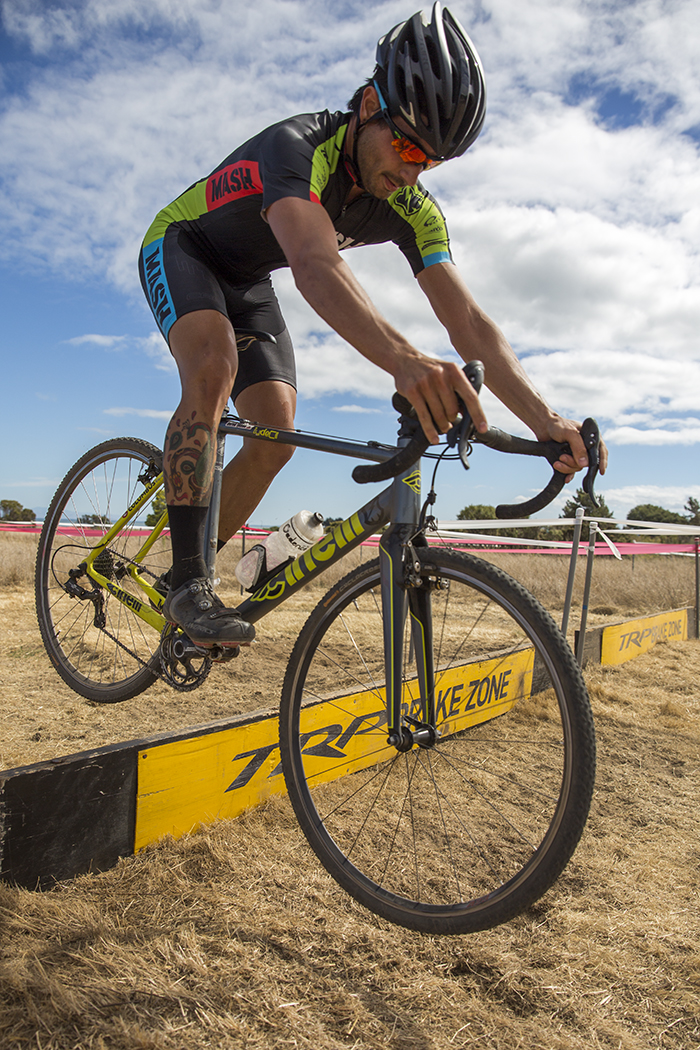 Derek races mountain in the summer, so he has really strong handling skills. This is always fun to watch.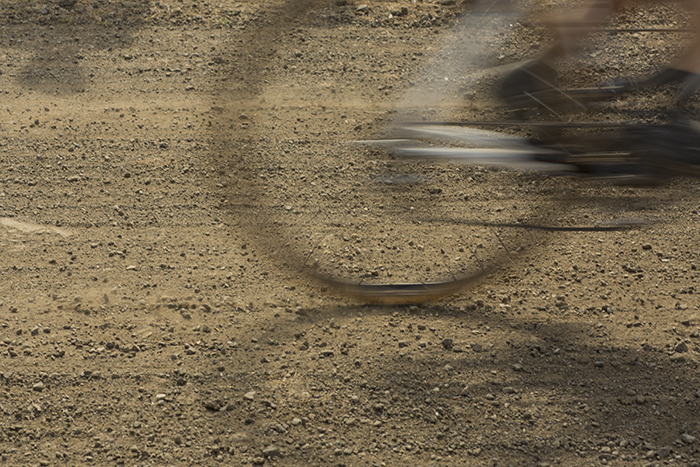 Dry dry dry dirt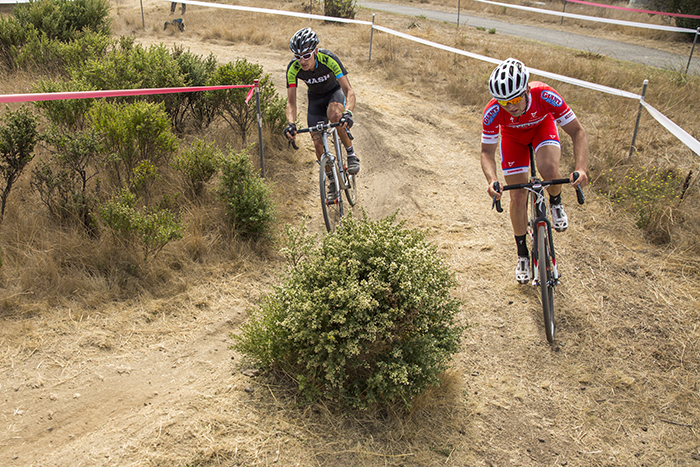 Cody, Walton, and a bush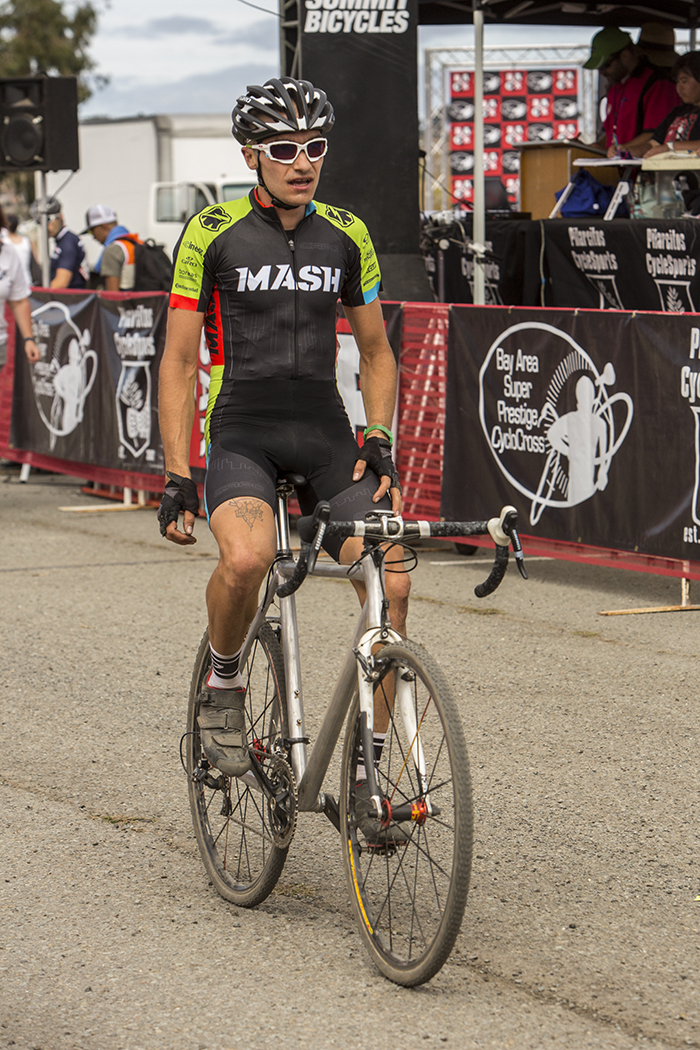 It's nice to see this guy suffer a little.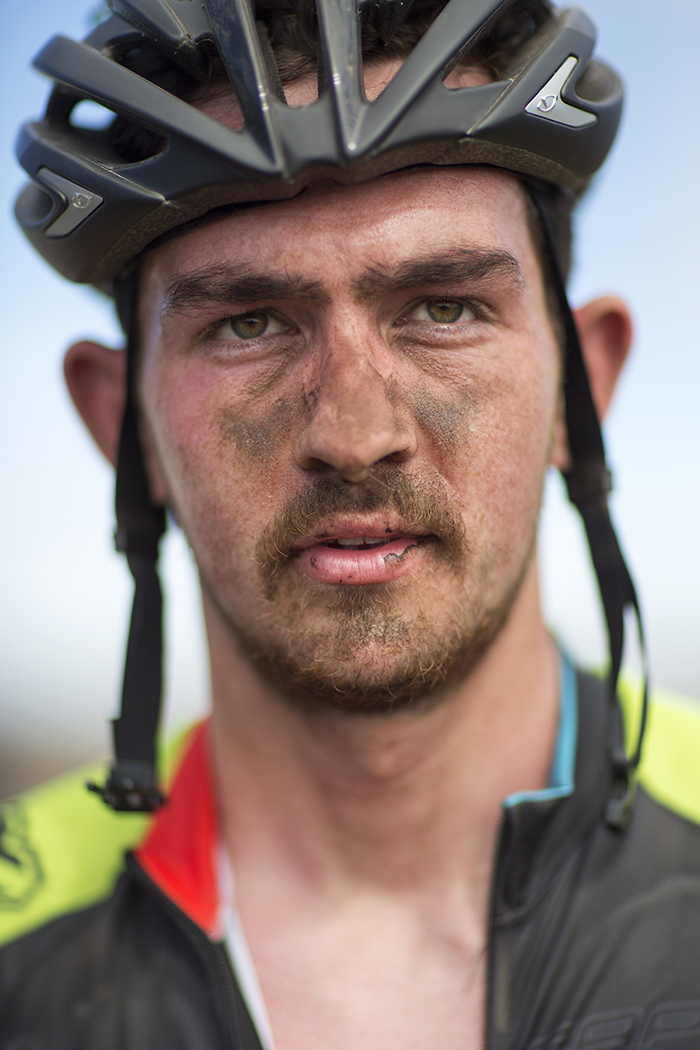 Till next time!
MM